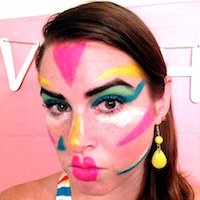 Filed by Ashley Bez

|

Sep 01, 2015 @ 4:15pm
Have you ever been to Port Authority? It's gross and weird.
If you're traveling to or from NYC, I highly recommend taking literally any other form of transportation besides a bus that pulls into Port Authority Bus Terminal. Train, car, Segway, camel, even walking across the George Washington Bridge would be more pleasurable than spending time in Port Authority. Some parts of the Port Authority smell like a cigarette that was lit in 1979 and has been burning ever since. And I'm pretty sure all the farts from Times Square are pumped directly into the bus terminal on 40th Street & 9th Avenue.