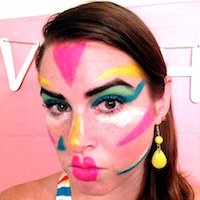 Filed by Ashley Bez

|

Sep 18, 2015 @ 4:35pm
Two gentlemen with the fearlessness of dragon-tamers allowed their girlfriends to shave off their beards. It takes a lot of trust to allow someone to take a razor to your face and neck. It takes urban-landfill-mountains of trust to allow someone to do this who has never done it before.
These two couples are true portraits of trust in a relationship. You can tell from the guys' faces they are, like, REALLY trying to keep it together while they try not to imagine these wonderful women accidentally slitting their throats.