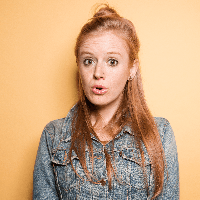 Filed by may wilkerson

|

Apr 03, 2017 @ 1:00pm
A man named William Oliver from Atlanta, Georgia, has a unique approach to taking his relationship to the next level: Crowdfunding. Last week, he created a GoFundMe page to raise $15,000 to purchase an engagement ring for his girlfriend, Alexandra.
I have a feeling this won't go over well, but you have to admire him for trying. No?
"After my 30th Birthday, I've received alot excitement about it being time to marry her!" he wrote in the description about his girlfriend. "I couldn't agree more."
He then explained that his girlfriend "had a really innovative way to show her appreciation by purchasing 30 gifts for my 30th birthday. So I need a more innovative way to show my appreciation while incorporating friends and family."
So, this is not just about needing the money. This is about innovation. It's also about "raising awareness." He wrote:
I've decided to get some help by making this a trending approach. This will raise awareness about the difference between the love we share and the love people have for us. Money for the engagement is your chance to get involved. I've heard everything from "I Love Yall" to "You need to put a Ring On It" etc etc.
Seems like this guy's friends, family, and girlfriend really want him to marry this woman. So he's basically saying, "ok, if you want me to put a ring on it so badly, why don't you help?"
He continued:
I've decided to utilize GoFundMe to let everybody who loves us show us. Sometimes we can't quite afford expensive things by ourselves. A lot of people lean on credit card companies and banks (that overcharge them) so that they appear to do nice things for people they love by themselves.

My approach is a little different. We have friends, family, and colleagues that don't mind passing up a drink or a sandwich to help out. Anything helps. All proceeds will go to the purchase of a beautiful engagement ring one that WE ALL can be proud of. Call me crazy but Love is Free Not Engagement Rings and Weddings.
Oliver's post has gone viral on Facebook, where it has been shared over 10,000 times. But he has raised only $589 of $15k goal.
And it seems like most people on Twitter would rather make fun of him than fork over their money.
Guy seeks help to buy engagement ring: "I've decided to utilize GoFundMe to let everybody who loves us show us."#notinamillionyears

— JillCallison (@JillCallison) March 29, 2017
i'll be damned if i put up money on gofundme for YOUR engagement ring

— ✨toni childs. (@shanequaaa_) March 29, 2017
Gyaldem in the TL, how would you feel if your engagement ring was bought with Gofundme money instead of your man's own coin? Discuss.

— Young Gambino (@EnClaudeNeuf) March 28, 2017
People are pointing out that $15K is pretty steep for a ring you can't afford.
If you're having a gofundme to but an engagement ring for your girlfriend, setting it at 15k is a little steep

— Shanna. (@SOruthless_305) March 28, 2017
Dude is asking for $15k in GoFundMe for an engagement ring. If she's the one insisting on a ring at a price he can't pay, then ditch her. https://t.co/SHOza6RAsM

— James Curle (@JamesCurle) March 30, 2017
I mean, the wedding industrial complex is a huge scam and no one should have to put down $15K for a piece of jewelry just so they can make their relationship official. So I can't help but empathize with this guy. That being said, maybe his girlfriend wouldn't have minded settling for a cheaper ring that he bought with his own money?
Or just *gasp* skipping the ring altogether and celebrating their love for one another in more affordable ways?
What do you think? Is this a reasonable use of GoFundMe—a website usually used for covering medical costs or education (and the occasional trip to Disney World)? Would you "pass on a drink or a sandwich" so your friend could put an expensive rock on someone's finger?