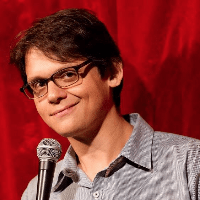 Filed by Matt Nedostup

|

Feb 03, 2017 @ 9:46am
A student named Bianca became an accidental homewrecker when she texted her classmate to get some much-needed notes. Unfortunately, her classmate's paranoid girlfriend saw the text first, and immediately went ballistic. But although the conversation started out hostile, by then end these two women were commiserating. So it all worked out—except for the dude. He's in deep s**t.
Bianca's tweets has gone viral with the drama-loving people of Twitter. In less than three days, it's been retweeted more than 4,000 times, and received more than 16,000 favorites. People have been coming forward with messages of support.
@Payt_eeeen I'm about to be dead if he finds out I gassed his gf's head up and told her to break up with him

— Beyonca (@biancamichelle8) February 1, 2017
@_erynnpaigee I was so scared she wasn't gonna tell him to send me my work like we are all gonna take an L really

— Beyonca (@biancamichelle8) February 1, 2017
And of course, everyone wanted updates.
We'll keep you posted.