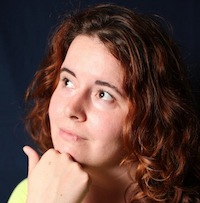 Filed by Aimee Lutkin

|

Jan 29, 2016 @ 8:56am
A Redditor named chrisflynn85 posted a photo he will live to regret on Imgur Wednesday, of his wife in her "period outfit." If you have ever lived with a woman who gets her menses, you know what that means. If not, the poster titled it, "This is my wife's "don't fucking touch me I'm on my period outfit," to clarify. Here she is:
Even though you can't see her face, the Internet was quick to point out that this guy had messed up. No woman wants the world to see her in her period pjs. The photo essentially went viral because everyone was saying, "You stupid, brah."