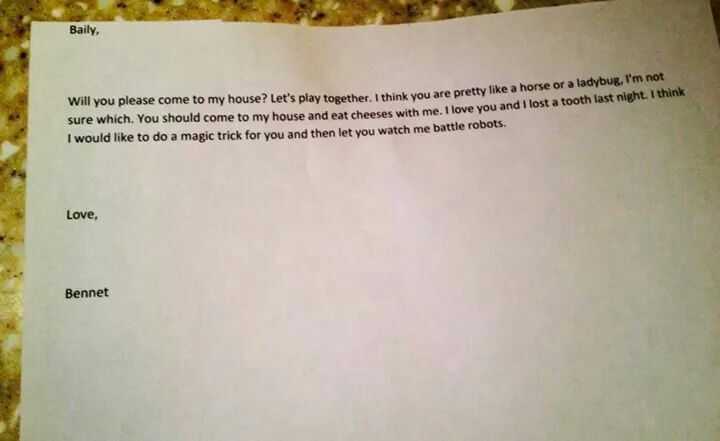 Baily, you have no idea how good you have it. (Via Imgur)
(click image to enlarge)
Bennet,
Will you please write me a letter like this? Let's get to know each other. I think you are honest and forthcoming like George Washington or an episode of the Gilmore Girls, I'm not sure which. I love cheeses and if Baily is lactose intolerant, I would like to eat them with you. I appreciate your open admiration and I bet you look cute without your tooth. The last magic trick a guy did for me was to make his texts disappear. Do you like ghosting? How many robots?
Love,