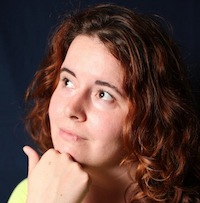 Filed by Aimee Lutkin

|

Oct 26, 2015 @ 10:15am
Writer Kadia Blagrove shared a story on XOJane that sounds like a stress-induced nightmare, except she really had to live through it. She'd been dating a guy for about 6 months, with the understanding that they were exclusive, but something wasn't feeling quite...right. We can all see where this is going. People cheat and they're discovered in all sorts of ways, but what happened to Kadia was pretty next level. She discovered her boyfriend out on a date with another woman and he pretended not to know her.