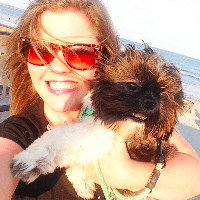 Filed by Missy Baker

|

Jul 19, 2016 @ 1:11pm
In the good ole days, back before the internet turned everyone into hate-filled trolls and Kardashian worshipers, you could get really excited over the little things in life. Like getting a letter in the mail or the missionary position. Back then making whoopie with the lights on was enough for you to be considered a total freak in the sheets. Now any wild and weird sex act you can imagine is literally at your fingertips. (Did you know sitting on cakes was a sex thing?) Here are 5 formerly kinky acts, that are now kinda vanilla.
1. Sex toys
Vibrators used to be for freaks only, something you could only purchase in a sex shop at a highway off-ramp. Now they've completely replaced Tupperware parties in Mom's living rooms. You can even buy them at Walgreens, just one aisle away from the Metamucil. Keep those juices flowin!