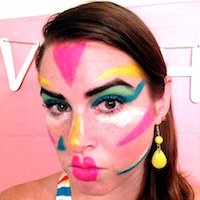 Filed by Ashley Bez

|

Sep 04, 2015 @ 1:12pm
It looks like Kylie gave Tyga a car to give Kylie for her birthday.
Everyone has pulled the move where you pick out a gift for yourself and tell your significant other what it is. It's best to do it with zero subtlety to ensure they definitely buy it for you. That is what Kylie Jenner did for her 18th birthday gift from her boyfriend, the rapper Tyga. But she added a twist, she technically bought the car. According to Radar, the Ferrari was leased in Kylie Jenner's name. However, Radar has some major details wrong; they referred to the car as a $450K Lamborghini instead of a $250K Ferrari, so hopefully this isn't just wild speculation.