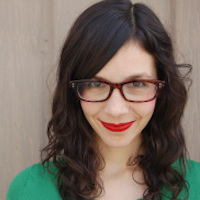 Filed by Meg Favreau

|

Aug 27, 2015 @ 6:30pm
"I think you should not wear something itchy" might be the most practical first date advice I've ever heard.
Getting ready for a first date can be stressful, but Cosmopolitan came up with the perfect fix: get small children to do your makeup and give you a pep talk. This is great for two reasons. First of all, kids have very straightforward advice, like telling you to order the goddamn steak and potatoes if that's what you want instead of ordering a cheap salad. Second, having a small child do your makeup is perfect, because you don't have to worry at all what you look like. You just say, "A child did my makeup," and as long as your date understands that children do not have fully developed fine motor skills, you're in the clear.