You've endured ghosting, benching, and cushioning, but have you heard of "love bombing," the latest thing to ruin your daunting dating journey?
"Love bombing" is the the manipulative seduction technique that involves showering someone with so much affection and then deliberately making them feel like sh*t by taking it away.
Psychiatrist Dr. Dale Archer wrote about this phenomenon in Psychology Today, explaining:
Love bombing is an attempt to influence another person with over-the-top displays of attention and affection. We're not just talking about romantic gestures, like flowers and trips. Love bombing invariably includes lots of romantic conversation, long talks about "our future," and long periods of staring into each other's eyes.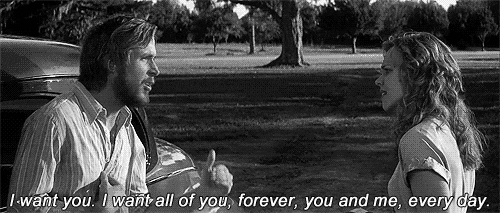 That sounds lovely, but then how do things go wrong?
Archer explains that the love bomber follows such "honeymoon" periods with a "devaluation phase":
If there's an abrupt shift in the type of attention, from affectionate and loving to controlling and angry, with the pursuing partner making unreasonable demands, that's a red flag.

This is classic psychological conditioning at play here.

Just as the love bombing is the positive reinforcement (you do what I want, and I'll shower you with love), the devaluation is the negative consequence (you did something wrong, so I'm punishing you).
If a mate showers you with love and then promptly withdraws it to intentionally try and make you feel guilty or insecure, that's what Archer explains is "psychological partner abuse, period."
"Love bombers exploit the natural human need for self worth, and turn it into shame and self-loathing," he explains, and while that sounds like a truly attractive quality, it isn't.
Archer advises that to avoid love bombing and to build a healthy relationship, you watch out for whirlwind romance and take it slow.