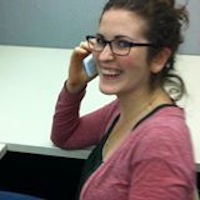 Filed by Shira Danan

|

Dec 03, 2014 @ 10:25am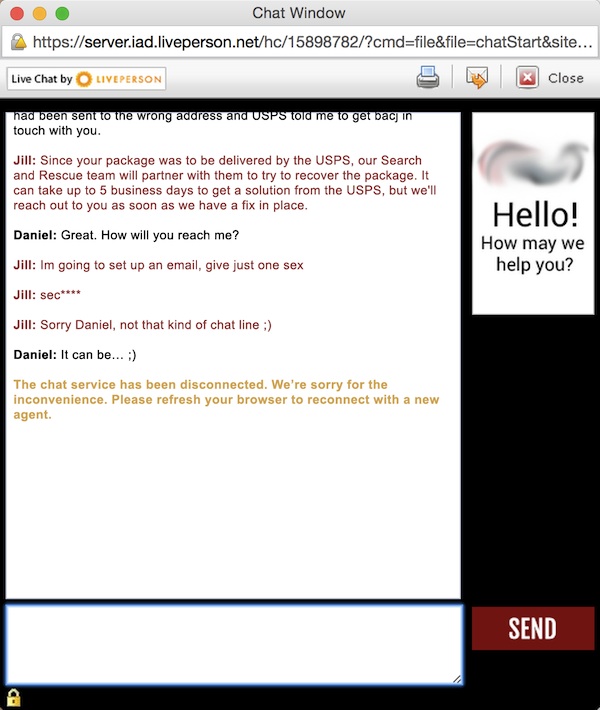 No Daniel, it can't be.

Redditor sheppy52, aka Daniel, was trying to track down a lost package when a customer service agent, Jill, made a common typo. Instead of typing "sec," she typed "sex."
Daniel apparently thought she was flirting, since "give just one sex" is one of the hottest things you can type at a stranger, right up there next to "That'll take a sex" and "I need a sex to figure that out" and "Did you know 1 sex = 1,000,000 microsexonds?"
Jill apologized, saying this was "not that kind of chat line." Yes, the winky face at the end of that sentence was probably a mistake, but far be it from us to blame the victim.
Daniel saw an opportunity and responded with "It can be... ;)." You know, the ol' ellipsis/winky face one-two combo flirt. It's a classic of Internet flirting, and when both parties are interested, it can be extremely effective.
In this case, however, Jill was not interested, and she basically hung up on him so he'd have to talk to another agent. It's possible Jill just hit the wrong button—she has a track record, after all—but more likely, Jill did online what we've all wished was possible in real life when some guy gets the wrong idea: disconnected.
(by Shira Rachel Danan)