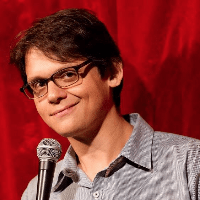 Filed by Matt Nedostup

|

Sep 24, 2015 @ 6:05pm
Turing Pharmaceuticals CEO Martin Shkreli, that enfant terrible you love to hate, is back in the news just a day after he was forced by overwhelming public outrage to rescind his 5000% price hike on Daraprim, a drug used by AIDS and cancer patients. In the (two) days since that story broke, the press has painted the 32-year-old former hedge fund manager Shkreli as an unethical, spoiled rich brat who only cares about making money. But a new blog post from Shkreli's own ex-girlfriend shows a different side of this mysterious figure: one that's creepy toward women.