May I approach the bench?
Dating app Happn (the one that gives you real-time info on people you happn to come across) released their stats on the jobs that score the most dates, and the most attractive careers are basically the ones your mom told you to pursue.
Mom was right: People are thirsty for graduate degrees.
For both men and women, lawyer is the number one hottest job.
https://giphy.com/gifs/12BvAqQ8FFn80E
On the one hand, it's a bit surprising because attorneys aren't particularly known for being romantic, or even nice. But on the other hand: Money.
For men, behind the lawyers, the other big careers were:
2. Analyst

3. Engineer

4. Salesman

5. Doctor
It's a surprise win for salesmen, who are too often portrayed as hokey by the Fake Media.
On the female end, the other careers with the honor of being considered desirable were:
2. Designer

3. Teacher

4. Marketer

5. Physician
It's surprising that doctors are down at #5 for both sexes. Are people over their Grey's Anatomy fantasies now that the show has been around for 13 long seasons?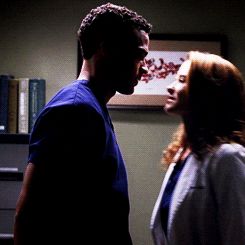 Or maybe doctors work too much to even have time to open the app? They're too busy working on physical, literal hearts.
These stats are just from Happn. The most desirable careers on Tinder are likely CrossFit Expert and Professional Tiger Petter for men, and Bikini Model and Professional Bad Pun Laughter-Atter for women.