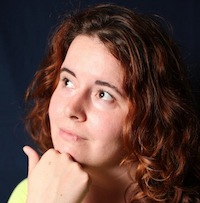 Filed by Aimee Lutkin

|

Jan 14, 2016 @ 11:05am
These porn stars are looking for love too, and they've also been sucked into doing it on Tinder. Their advice to the fellas is pretty standard, and it's mostly about photos.
One of the ladies actually gets a guy's number and he seems pretty cool! She hangs up on him. Another girl claims she once matched with Jon Hamm, but he unmatched her when she said he could eat her butthole. Well, one part of that story sounds like it could be true.