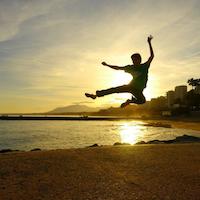 Filed by Mitchell Friedman

|

Jun 22, 2016 @ 4:09pm
A couple might fight constantly in public, but it's impossible to know if that bickering portends a more tender relationship behind the scenes, right? Not according to the following Redditors, who shared the sometimes-obvious signs they look for that indicate a couple's about to become the two latest residents of Splitsville.
Here are a few of the most poignant answers to Reddit's question: "What are the telltale signs that you're heading for a breakup?" Don't be nervous reading these; they're not experts or nothin'. Even if they do hit a little too close to your broken heart.