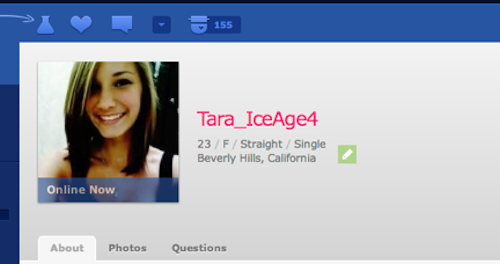 Clue that it's fake: The real title for "Ice Age 4" was "Ice Age: Continental Drift." It's so obvious!
Conducting an experiment to confirm that online dating is a great way to lose hope for humankind, Rob Fee at Mandatory posted a fake profile of a physically cute girl who, by her personal details, is not just developmentally disabled and slightly insane, but also a bigoted vegan who loves krumping and "racecars." Check out the profile details: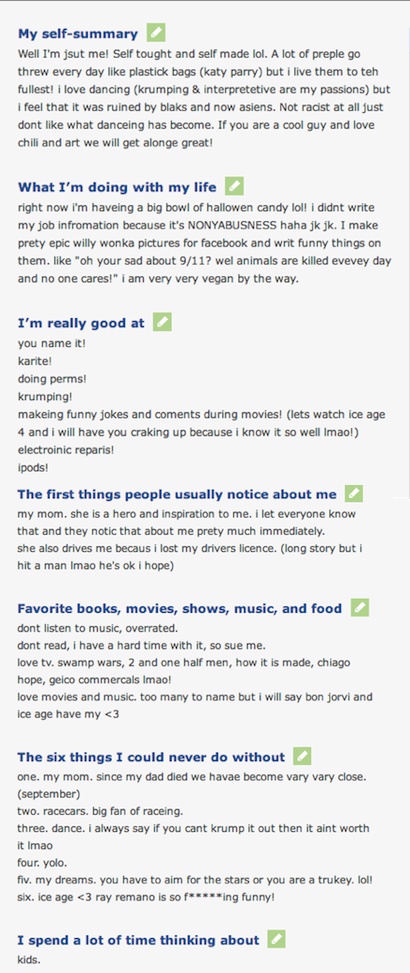 Just her thinking about kids should have inspired some suitors to call child services.
Based on the response the profile got (39 messages in six hours), it's clear that playing dumb on a dating site is a great way to make guys think, "She might just be stupid enough to let me do sex on her." Women on dating websites should no longer be afraid of dying alone, as dying alone is clearly preferable than actually making contact with one of these guys: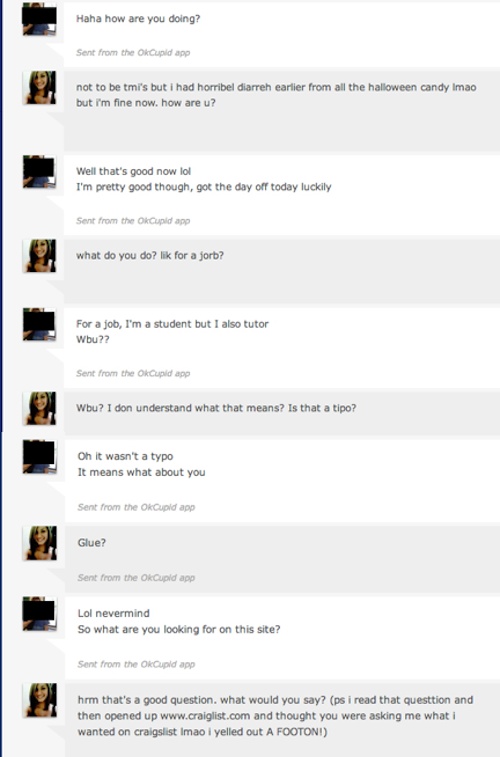 The rest of the conversations were even more romantic. Words were misspelled, abortions were celebrated, and of course, prostitution was solicited.