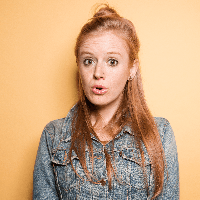 Filed by may wilkerson

|

Oct 03, 2016 @ 3:23pm
Wedding proposals don't always go as planned. Reyna Renteria from Mexico City was so shocked when her boyfriend, Germán Benítez Giles, proposed to her that she fainted right to the floor. This was all caught on camera, of course, and a lot of people—4.4 million to be exact—have already watched the moment she bit the dust.
Porque usted lo pidió a base de likes!!!! Con ustedes el justo y preciso momento mágico de la propuesta de matrimonio seguida del sopetón !!! 24/09/2016 #paqueseríanunratito #24Septiembre2016 #Lesalegramossudomingo #comprometidos #noscasamos #elamornostumba󾌴󾌴 #carasdelmariachi #quesusto #TeamoDonHerman

Posted by Reyna Renteria on Sunday, September 25, 2016
Don't worry, she is okay. And when she woke up, she said yes! It's starting to seem like she really likes this guy.