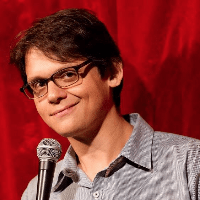 Filed by Matt Nedostup

|

Mar 08, 2017 @ 1:03pm
A tweet posted by student Ciara Behrens is raising red flags all over the internet, and causing strangers to band together in the hopes of ending a toxic relationship before it gets even further out of control. In the tweet, Behrens shared texts between an unnamed friend and her boyfriend, who flat-out forbade her from seeing her friends. Behrens asked her 953 followers to retweet it if they thought her friend should kick this chump to the curb.
Not only did Behrens's followers agree that this guy has to go, but her tweet quickly spread way beyond that. Currently, almost 80,000 retweeters have shown their support for this relationship coming to an end yesterday. And their comments are brutal.
@ciarabehrens I'm a criminal justice major and my one professor does research 4 domestic violence and this is literally how it begins.

— Emily Cossins (@CossinsTheGreat) March 6, 2017
https://twitter.com/kav_p/status/838735909537234944
Of course, some naysayers surfaced to blame the victim. That always happens.
@ciarabehrens if this was the other way around though the man would still be wrong, I don't get it

— BRIAN (@AR_DAD___) March 6, 2017
@ciarabehrens + this post is incredibly biased for only showing us this. give us both sides of the story or don't post anything at all

— Sleepy Arcadian (@jason_thedude) March 7, 2017
Afterward, this whole situation turned into a flame war. And Behrens was caught in the middle. She finally responded to everyone bugging her for an update (and for the boyfriend's home address so they could beat him up).
Boom.
And not a moment too soon.