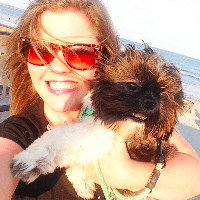 Filed by Missy Baker

|

Nov 11, 2015 @ 9:42am
Taking a cue from random aunts and creepy uncles everywhere, Someecards asked our readers to answer the simple, yet dreaded question: "Why are you single?" Here are our favorite responses from the awesomely unattached on why they're proud to be #singleforever.
1. Working on yourself.
my self help books are piled next to my bed so I can whip them at anybody who tries to leave in the middle of the night #SingleForever

— Kendra Cunningham (@theotherkendra) November 10, 2015
2. Too generous.
I provide my lovers with a new toothbrush when they sleep over. The phrase "remember your color" might keep me #singleforever.

— Kerryn Feehan (@KFreehams) November 10, 2015
3. Too inquisitive.
Sorry I got wine drunk and said "where do you see this going?!?!" even though we haven't exchanged last names. #SingleForever

— Kate (@katethewasp) November 11, 2015