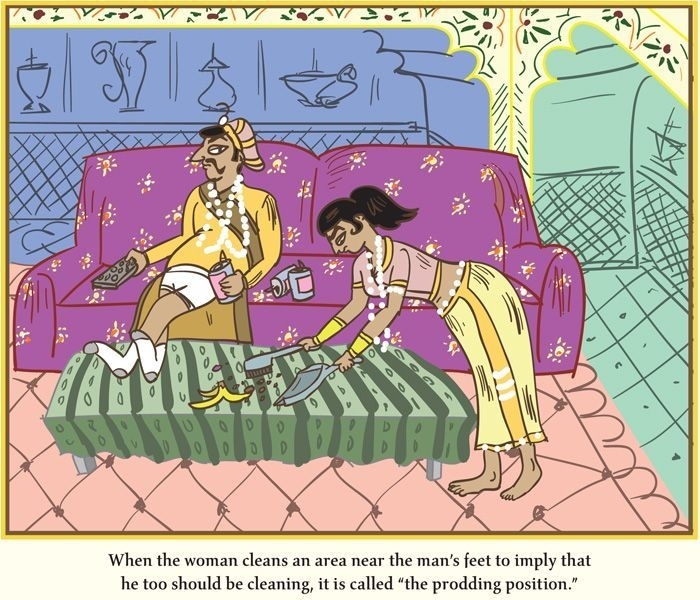 It's not that contorting your body into uncomfortable positions is only for single people; it's that sex is only for single people. The Married Kama Sutra is "the world's least erotic sex manual" from New Yorker contributors Simon Rich and Farley Katz, and it covers the positions husbands and wives actually enjoy, most of which involve farting on or cleaning up after each other.
It's out now in the UK, and can be pre-ordered on Amazon (release date: October 29).
Sorry if it's TMI, but my husband and I enjoy "the perverse lovebirds."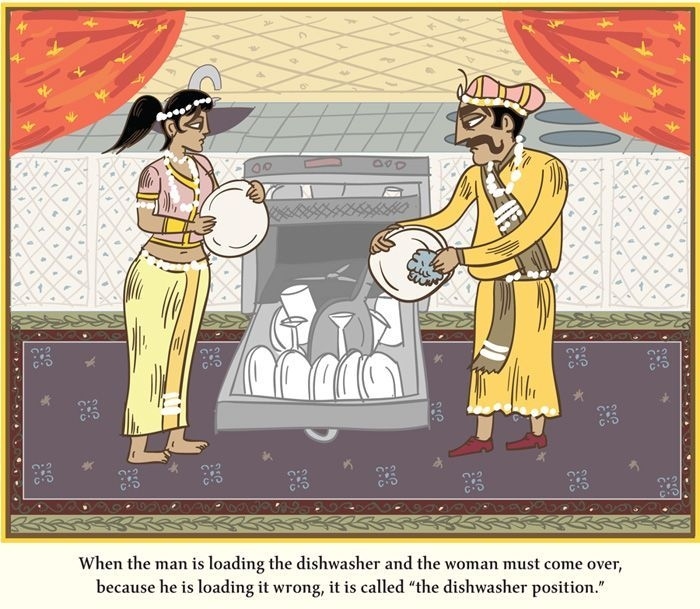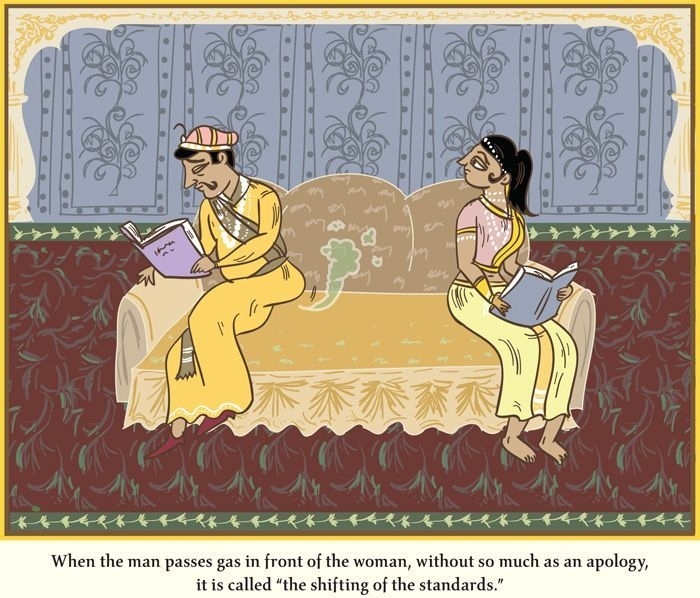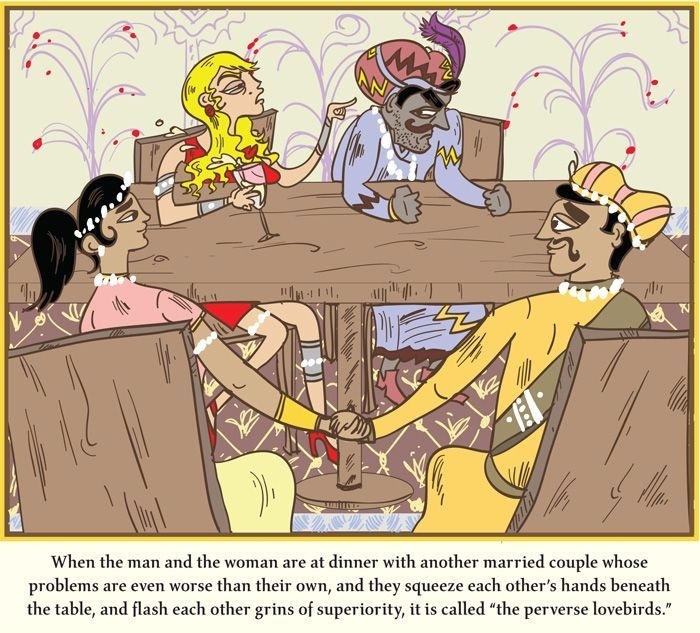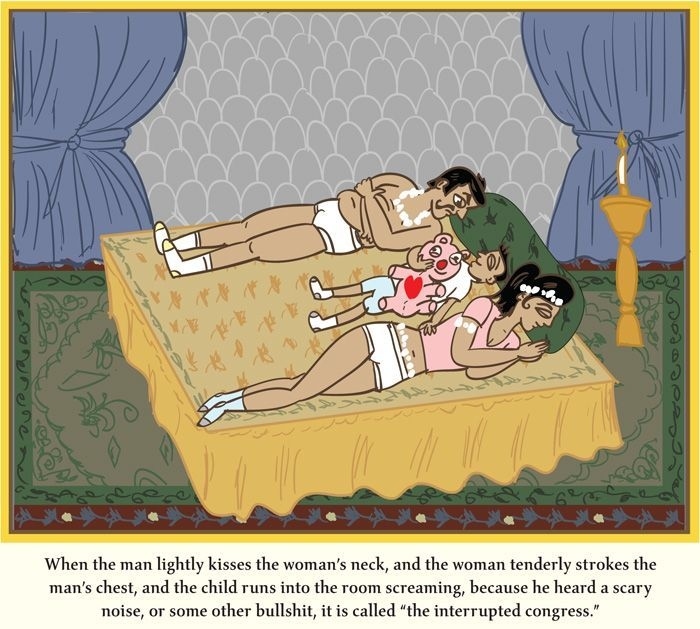 Pre-order The Married Kama Sutra now on Amazon.
(by Shira Rachel Danan)