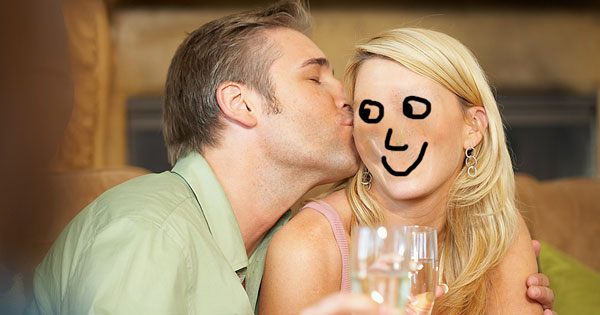 She seems nice.
In case you thought you weren't going to cry today, I'm here to tell you about a new website called Invisible Girlfriend that will pretend to be a flesh and blood human being who loves you, or, as they put it, give "you real-world and social proof that you're in a relationship - even if you're not." Did you hear that? That's the sound of your heart sinking down into the pit of your stomach.
The good thing about this depressing fantasy girlfriend is that you get to build her from the bottom up. You choose her name, what she looks like, what she acts like, how old she is, why she dislikes herself enough to date somebody who would do something like this, everything!
They even give you a Mad-Libs story about how you and this ethereal angel met and fell in love. I did the honors of filling in the blanks, using the site's "At a Bar" template:
We met in a bar called Generic Bar in Cityville, USA. I saw you doing a thing and I decided to introduce myself. We ordered a round of alcoholic beverages and ended up doing another thing the whole night.

Sorry. I'm usually more creative than that.
Anyway, now that you've built you nonexistent life partner and created a reasonably believable backstory, the real fun can begin! And by "real fun," I mean boring IM conversations between you and whomever happens to be on text message duty at the website: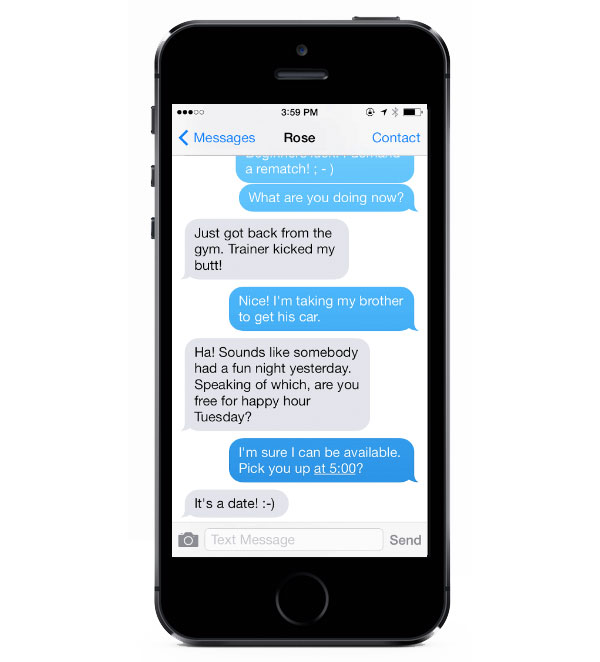 It's a "date"! :-)
Now, you're probably thinking to yourself: How much would I have to pay for such a non-degrading and completely uncynical service like this? Well, according to ValleyWag, for $25 you will get 100 text messages, 10 voice mails and one handwritten note. Hmmmmm... See, that seems like it would break the illusion for me. No actual human being writes out notes with their actual hands anymore.
And, hey, don't worry if you happen to be a woman or a gay man with an incredible reserve of disdain for yourself—there's also a Secret Boyfriend website, which I'm assuming for $25 will send you zero texts.
Speaking as somebody who would have been the target demographic for this service had it come out a few years ago, I have to say that I just don't get this. There's so many easier and cheaper ways to hate yourself out there. I always found the $3 PBR/Jim Beam special at my corner bar to be quite effective.