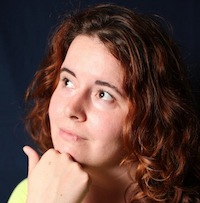 Filed by Aimee Lutkin

|

Jun 15, 2015 @ 10:35am
They got married in a parking lot and still manage to use mason jars.
Katy Harris and Chris Eisenmann must really be meant for each other. Harris is a huge Taylor Swift fan. I know, I know, who isn't? But most people probably don't plan their wedding around when T Swift is town, then get hitched tailgating outside the stadium. She had orignally gotten her fiancé to agree to a wedding on Swift's birthday, but an unspecified issue caused them to postpone it. I assume it was a conversation where a normal person was like, "What are you doing this for?" and they couldn't answer.