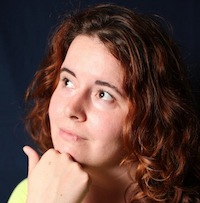 Filed by Aimee Lutkin

|

Dec 10, 2015 @ 4:30pm
Breast augmentation service Make Yourself Amazing released a "groundbreaking study" last week on their website to advertise the secret power of the most unlikely anatomical underdog: boobs. Who even likes them? "Uh, no one," you say. Hold up, there you are wrong. Dudes like big breasts! It's crazy, but true. In a very scientific and legitimate Tinder experiment last week, MYA used two different profile photos and swiped right on 1,000 guys, then counted the matches. In one profile pic, the woman featured was president of the itty-bitty titty committee. In the other photo, she was exactly the same except for two important details: lefty and righty.