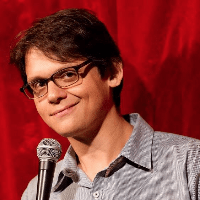 Filed by Matt Nedostup

|

Sep 01, 2015 @ 10:40am
Some guy named Ryne is big on Reddit for surprising women on Tinder with non sequitur jokes that are lol so random.
It used to be that Tinder was the domain of thirsty men and women trying to have meaningless hookups. These days, most of the people you'll meet on there just want to screenshot your conversation and go viral on the Internet with it. If they don't want to expose you as a sexist, they just want to troll you and share your confused reaction. Either way, the lesson is clear – don't put anything on Tinder you don't want going public. And that includes your profile picture.