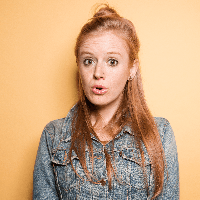 Filed by may wilkerson

|

Aug 01, 2016 @ 3:18pm
This "tired" mom (her words!) got really, really real about sex within a marriage. And apparently her words resonated, because her Facebook post extolling the virtues of a "quickie" has racked up thousands of "likes" and hundreds of comments since she posted it on Saturday.
Mel Watts, mom, wife and straight-shooting mommy blogger, posted a selfie of her and her husband after a "quickie" in the middle of a chaotic day spent caring for two young children. "True to the name 'quickie; it was over before I knew it," wrote Watts in the brutally honest FB post. "A slight make up fix and hair fix and we're ready to go. "