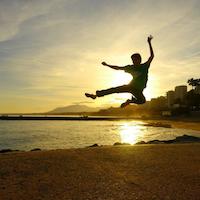 Filed by Mitchell Friedman

|

Jan 21, 2016 @ 11:10am
If you've ever been in a long-distance relationship, you know there are certain things you just have to do. To name a few: Skype-dates, constant jealously, and of course an overwhelming, bone-crushing fear of infidelity. The following people have managed to distill their loneliness and/or callous disregard into 140 characters.
1.
Officially reached the "watch a movie at the same time" stage of a long distance relationship.

— . (@YoungYelp) January 10, 2016
2.
The hardest part about a long distance dating is missing out on all of those big moments, like the first time he cheats on you.

— Missy Baker (@TheMissyBaker) January 20, 2016