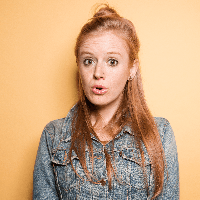 Filed by may wilkerson

|

Mar 15, 2017 @ 6:20pm
Maybe this Twitter user by the name of "Christopher" thought he'd snag a date when he tweeted about his preference for "girls who read books" over girls who are "on their phones."
Girls who read books instead of being on their phones are way more attractive

— diablo (@Cweestofer) March 11, 2017
His tweet DID catch the eyes of many smart, funny women on Twitter, but not for the reason he may have hoped. Christopher got dragged as many female tweeters were quick to point out the flaws in his argument.
@Cweestofer girls who read books don't care what you think of them. Nor do girls on their phones. I'm both.

— Vulgar Goth Jess 🌀 (@Cripplegoth) March 11, 2017
Plus, he kept making it worse by responding to the replies.
And he wasn't the only guy to get burned in this tweetstorm.
@Cweestofer guys who don't pit girls against each other for no fucking reason are way more attractive

— sunshine ☀️ (@girl_hotel) March 12, 2017
As someone who reads constantly on the train on my Kindle for iPhone (ok sometimes it's Facebook—that counts as a book, right?), I can totally understand why this tweet rubbed a lot of people the wrong way.
I hope this guy learned his lesson: don't mess with girls who read books. We might just destroy you with words.