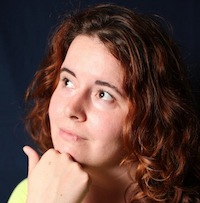 Filed by Aimee Lutkin

|

Dec 01, 2015 @ 1:24pm
An anonymous wife from outside Syracuse is trying to find the woman sleeping with her husband. To warn her. The guy sounds like a bag of garbage, and his wife wants whoever the Other Woman is to know she's in for some deep sh*t if she goes any further with this guy. The Wife posted a long open letter to Craigslist. It's kind of rambling, very intense, and full of identifying details.