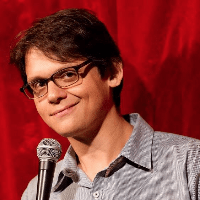 Filed by Matt Nedostup

|

Nov 30, 2016 @ 10:43am
Everyone knows there are sleazy dudes on Tinder, but when the dudes are confessing it themselves, something must be up. Take this guy Mike's profile. It turns out his wife did some snooping on his phone, and found his Tinder app. But rather than doing something obvious like deleting it or whooping his ass, she decided to be sneaky. She just rewrote his profile to be a bit more forthcoming.
The profile reads:
Hey my name is mike I'm married with two kids. I have a tiny dick that is sti infested. My wife found my profile if you can't tell and I don't know yet that she's talking on the phone right now with one of my girls and is leaving me. I'm a piece of shit who doesn't give a flying fuck about anyone but myself I have been talking and cheating so long don't be sad if I don't remember your name because I send the same generic shit to all you girls. Feel free to blow me up with hate mail.
The brilliance of this revenge is that nobody checks their own profile. Mike would have no idea what was going on until he started getting weird messages from his matches (or they stopped responding to him entirely).
An image of Mike's Tinder bio was uploaded to Reddit, where it blew up, garnering more than 6,600 upvotes. The commenters were all too happy to clown on this cheating fool.
When will married men learn to stay off Tinder? Never? Yeah, it's probably never.