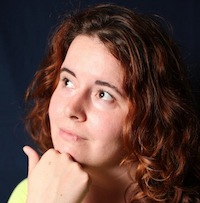 Filed by Aimee Lutkin

|

Sep 23, 2015 @ 12:25pm
There isn't a lot of info about the creators of the tumblr Wingmanning on the site itself, but the photos within speak volumes about Drew Phillips and Scott Cleveland. Every photo shows a man standing alone, staring dead-eyed into the camera, while a couple shares lip affection. It's both unsettling and hilarious.
A post shared by @wingmanning on
On their Instagram all it says is: "Make out in public? We're behind you." They also accept fan submissions, for the rest of us lucky, lonely saps.