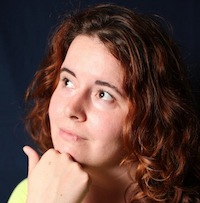 Filed by Aimee Lutkin

|

Sep 30, 2015 @ 9:37am
Most women who have dared to wander the ravaged halls of online dating have seen their fair share of hideous trolls. They pop out of nowhere, sharing unsolicited dick pics, calling you a whore when you respond and a stuck up bitch when you don't. It can make a girl get sad, get mad...or get even. Here are some of the best responses to creeps on Tinder, OKCupid, and every other form of social media where someone can direct message you a proposition. There are so many ways to troll the trolls, ladies. Get started!
1. Turning that sexy fantasy to sh*t.