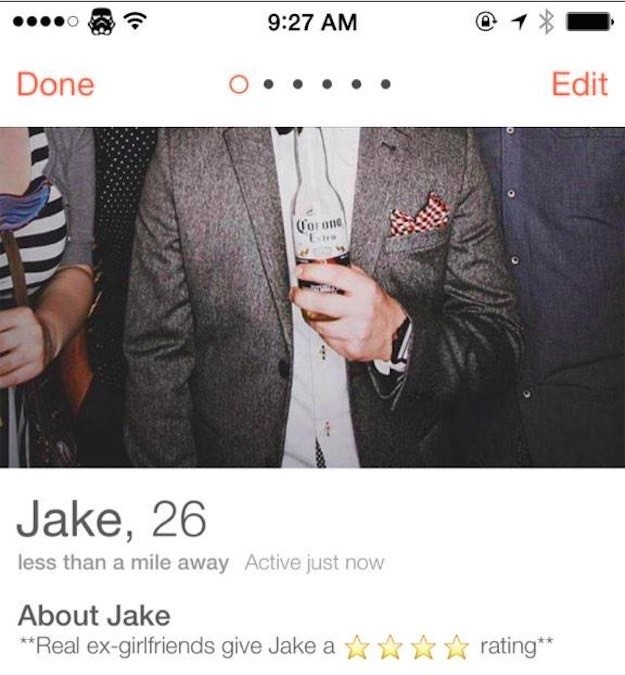 To be fair, a few years of nostalgia can add a star or two to anyone's rating.
Ex-girlfriends are, as a rule, not who you want attesting to your character, let alone your skills. One brave man wading into the online dating world, Jake Chapman, decided that authenticity would help his Tinder profile more than a list of his favorite movie quotes (or his actual face, seen here).


He reached out to former significant others, urging them to post honest feedback on his profile. Appropriately, he reached this decision at 1 in the morning (but swears alcohol was not involved).