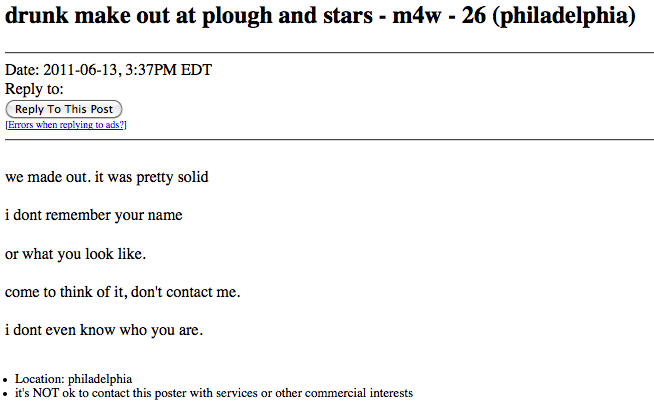 Sometimes a missed connection ad seems to be there solely to show you how close you came to death, or worse, a hookup or relationship with a truly unhinged person. Look through these ads detailing some terrifying near-misses, and if you recognize yourself in any of them, thank your lucky stars you got away alive.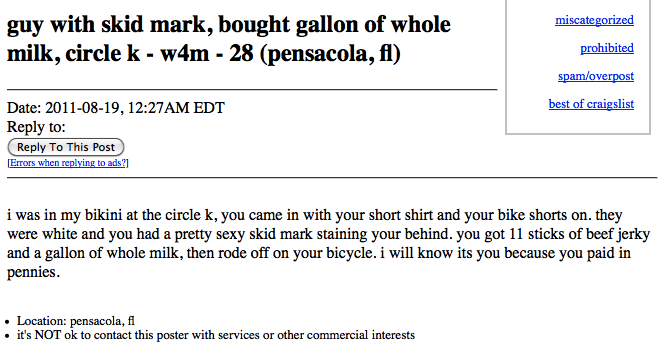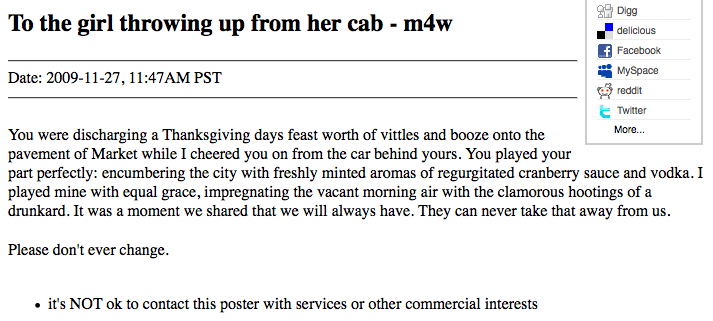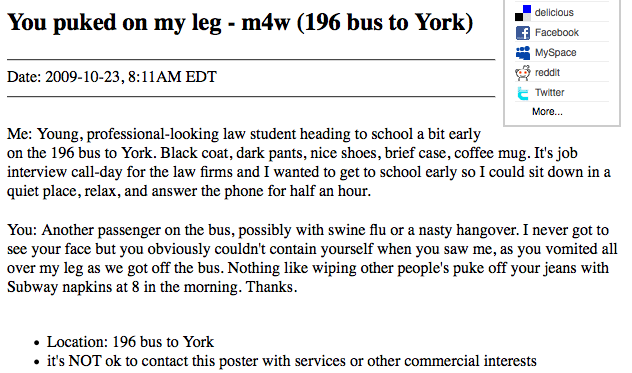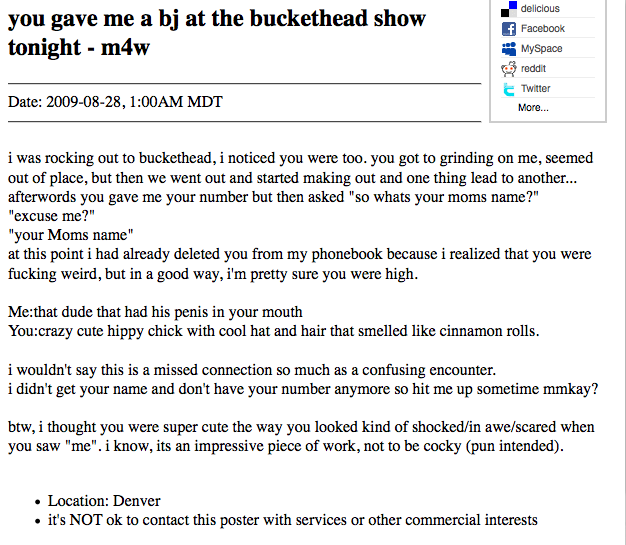 Updated 9/1/11: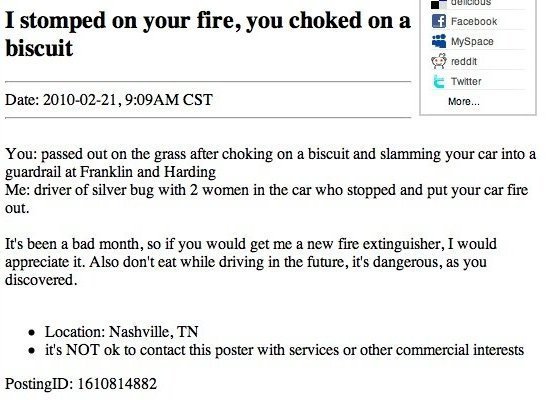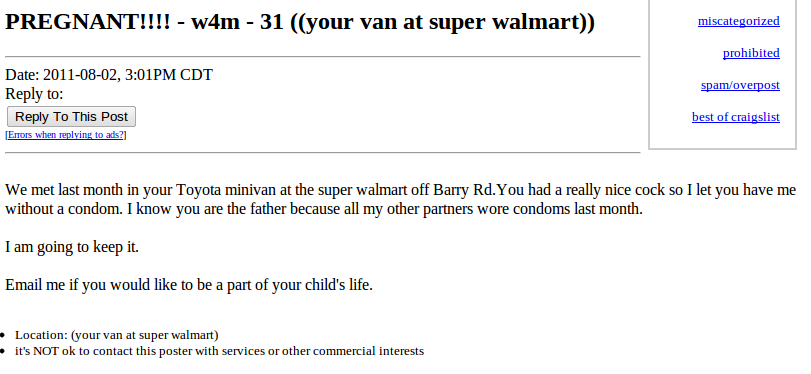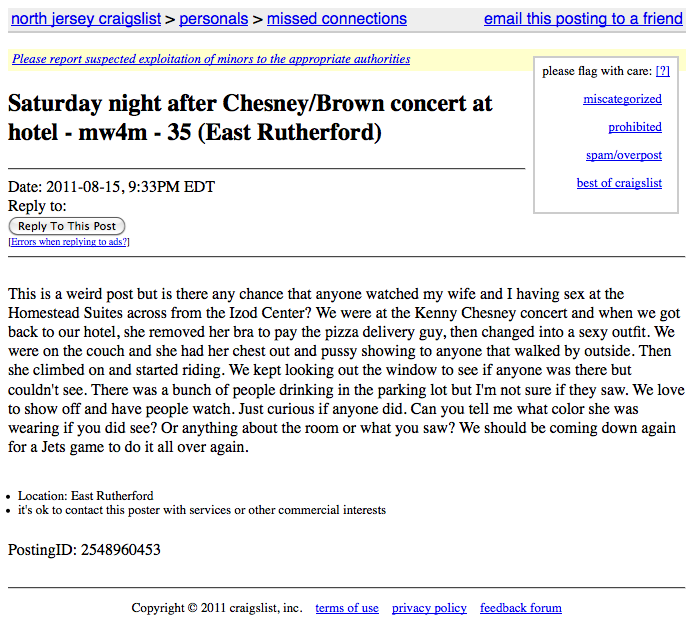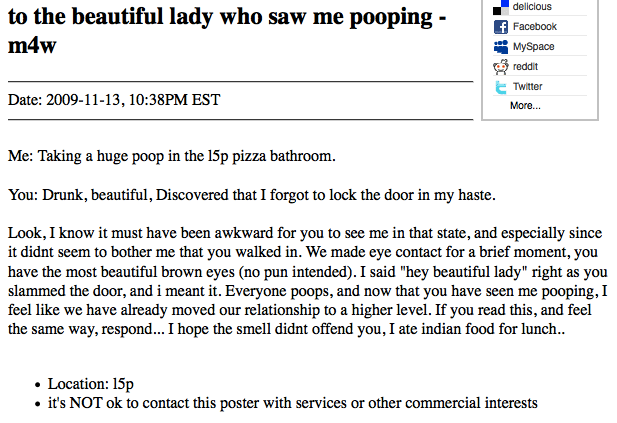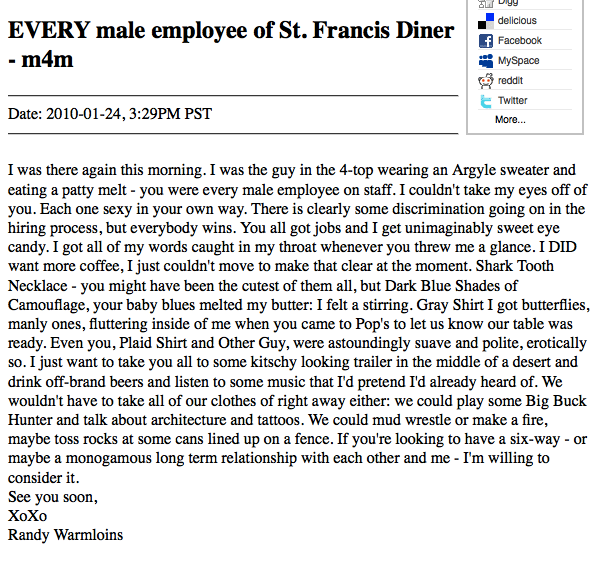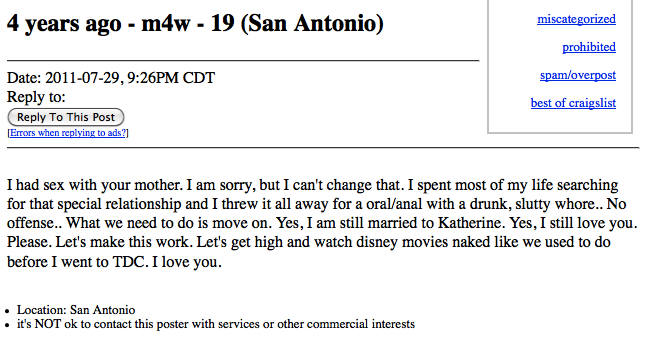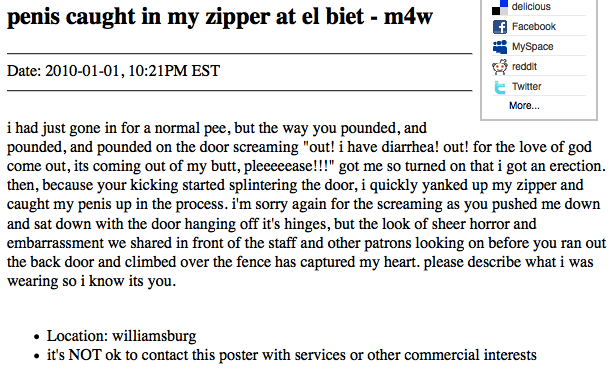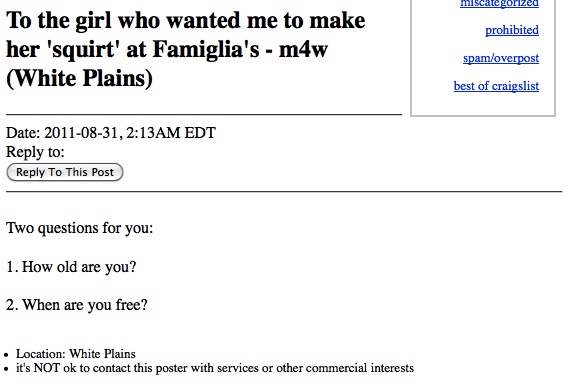 UPDATE (6/27/11): 7 new ones in this week's batch of treasures from Craigslist's loneliest subsection, including dumpster divers, surprise bedmates, a wedding gone south, and a particularly ominous message for a feathered friend. As always, if you recognize yourself in any of these ads, change your appearance immediately.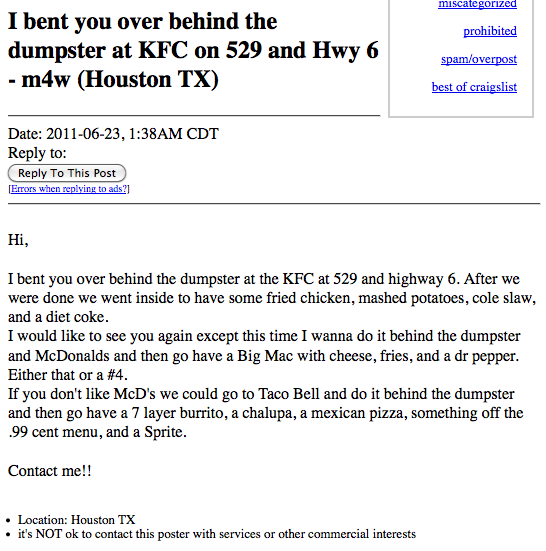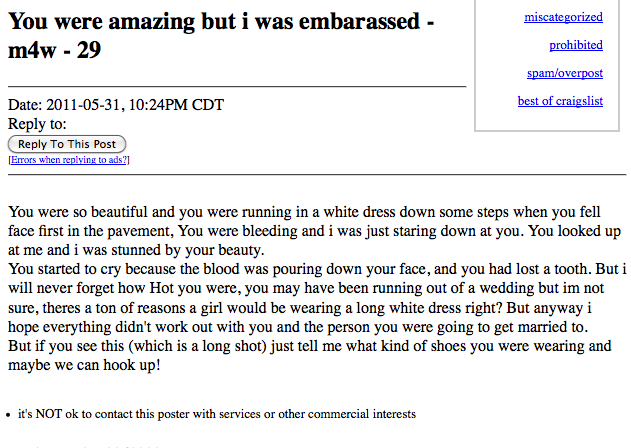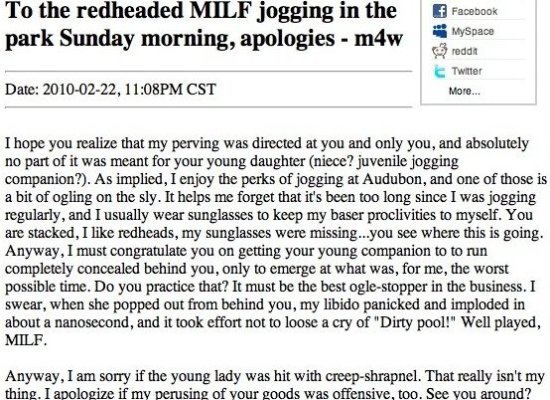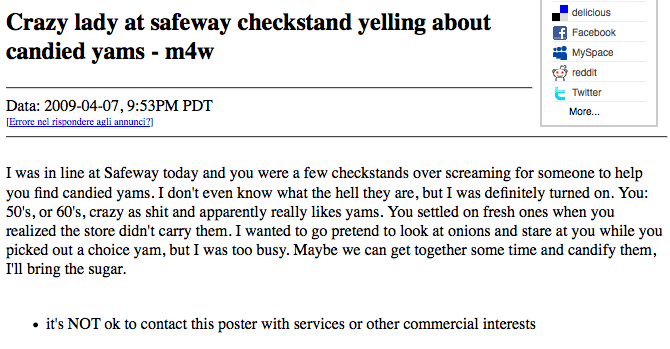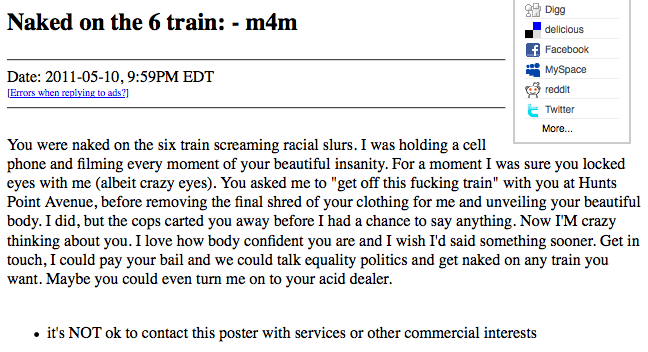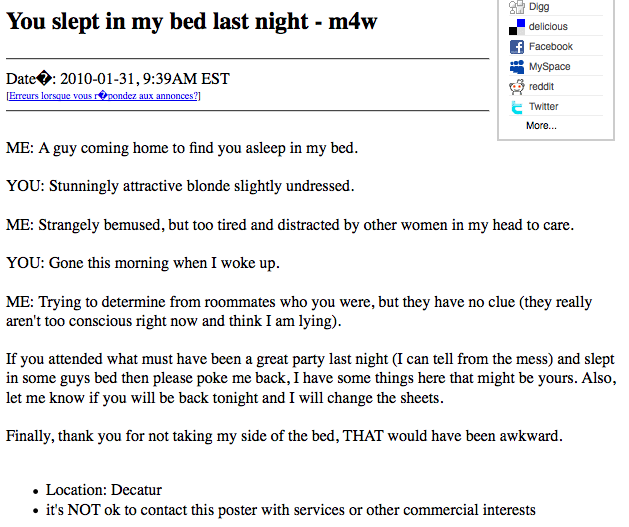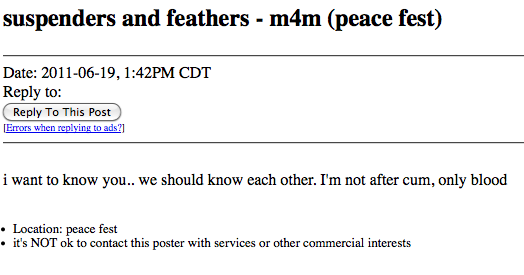 UPDATE (6/1/11): In this week's dispatches from the lovelorn and inconveniently star-crossed, accidents happen, losers come clean, and the Shakespeare classic Romeo and Juliet  is presented in a wonderful and inventive new reimagining.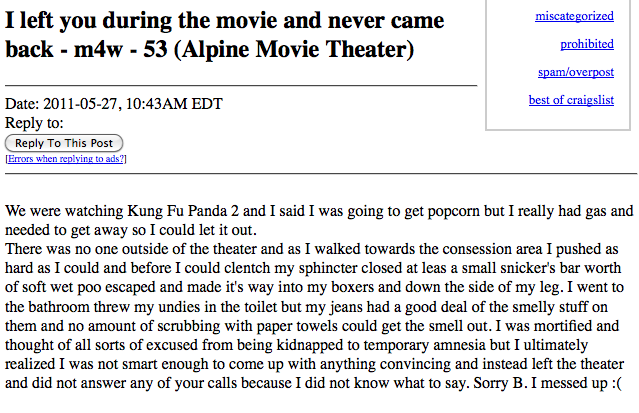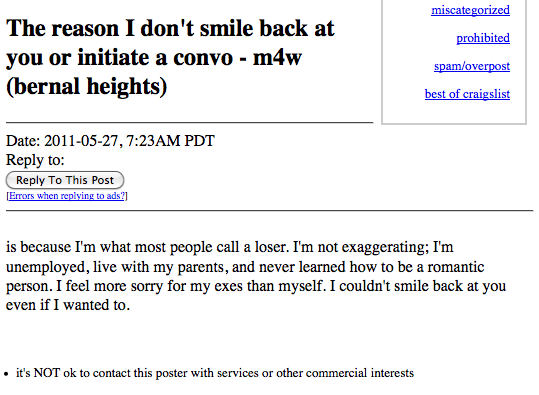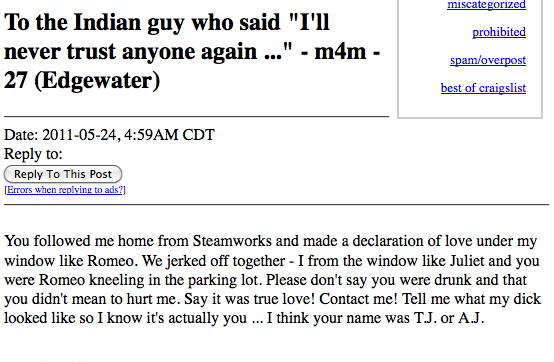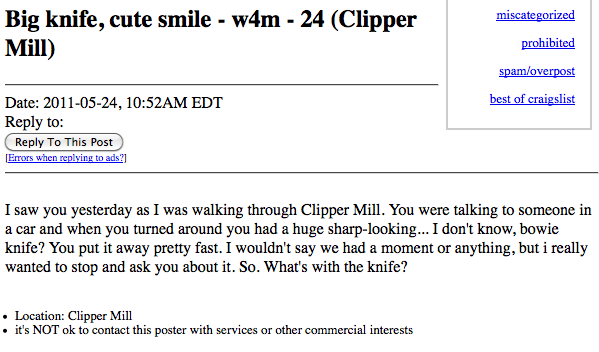 Posted on 5/20/11: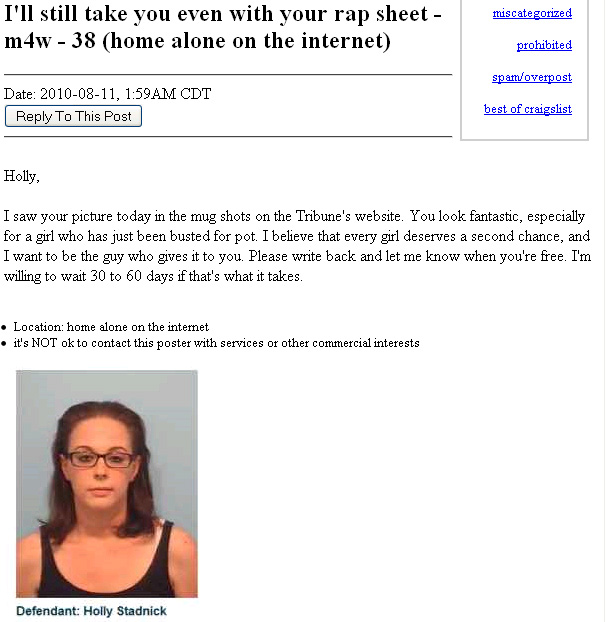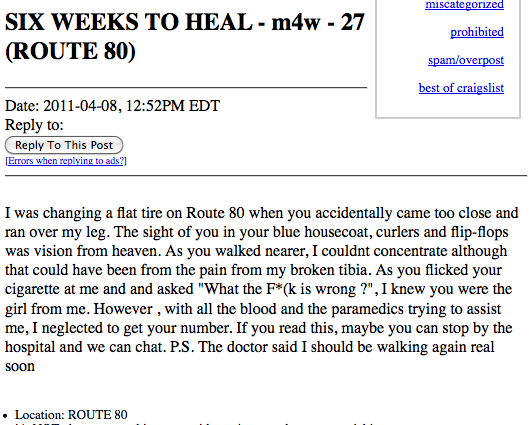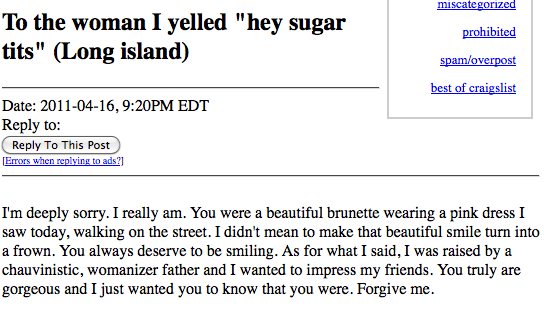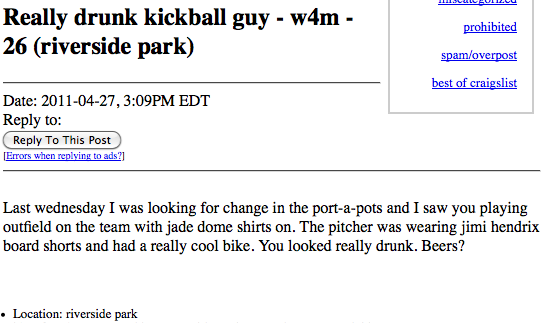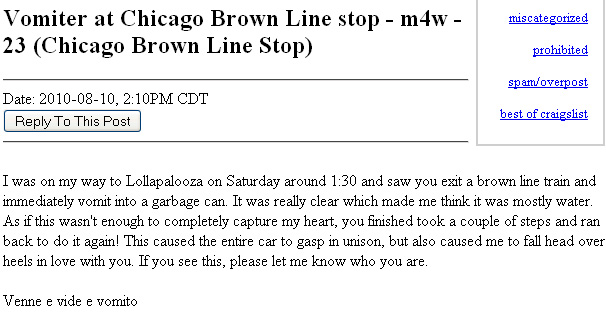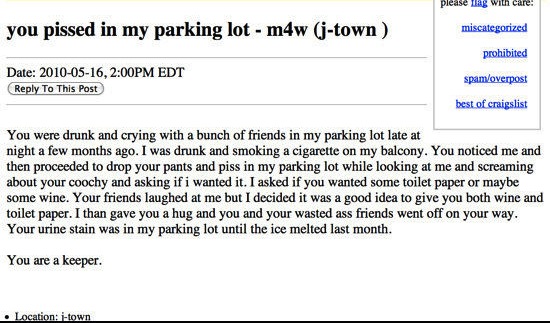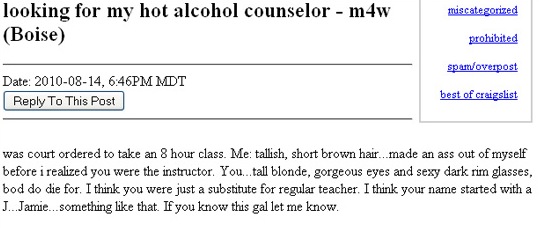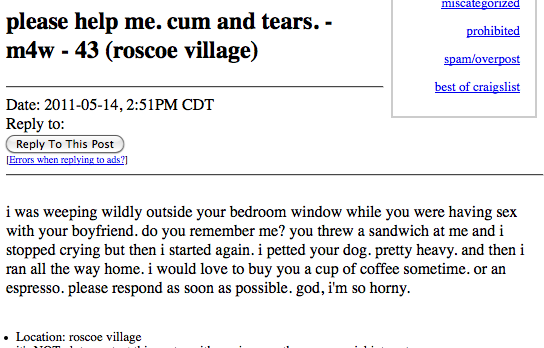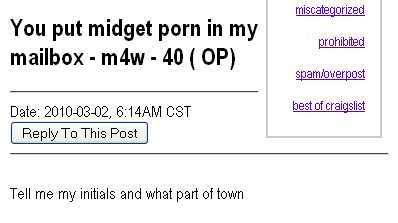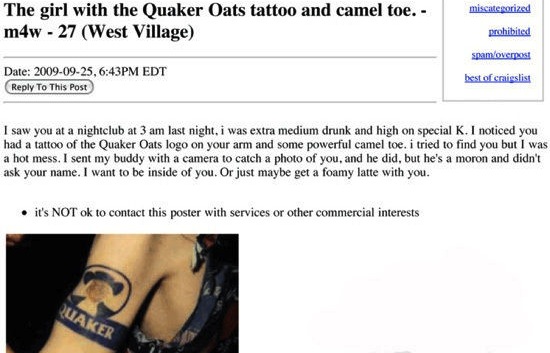 A similarly appealing job offer >>
[ Via Holy Taco, Huffpost Tech, Craigslist, Huffpost Comedy]