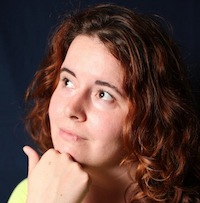 Filed by Aimee Lutkin

|

May 22, 2015 @ 1:02pm
Kermit can't go back to the swamp until you donate, but why would you want him to leave?
Are there really so many songs about rainbows? This one is pretty perfect, so we don't need many more, but since it's the premise of the song I couldn't helping thinking about it. Ed Sheeran and Kermit make me believe it's true with their sweet crooning. It seems pretty hard to harmonize with Kermit, but Sheeran manages it. Barely.
Hey, does this video make you want to donate to NBC's Red Nose Day instead of a local grassroots organization with a complex understanding of the issues their own community is facing? Perfect. Red noses are unquestionably hilarious, too. Eh, I'm the worst, these two are the best, and here's the only other rainbow song you need/I could think of: