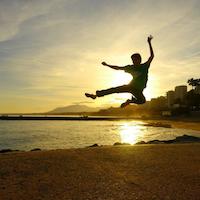 Filed by Mitchell Friedman

|

Jan 27, 2016 @ 9:40pm
Loneliness can be funny! Just ask the following tweeters. Seriously, ask them. They're dying for someone to reach out.
1.
2.
Sometimes when I'm feeling lonely, I post something cryptic on FB and wait for my mom to call.

— SHANtilly Lace (@theshantilly) January 25, 2016
3.
Fun fact: I also exist when ur not bored, lonely, or horny

— Alex Firkins (@alexfirkins) January 25, 2016
4.
If you are lonely, dim all lights and put on a horror-movie. After a while it won't feel like you are alone anymore.

— pakalu papito (@pakalupapito) August 28, 2015