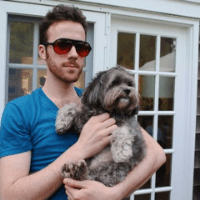 Filed by Miles Klee

|

Apr 23, 2017 @ 2:51pm
From childhood through the end of college, making friends seems like a natural thing: You just meet someone you have a few things in common with—or whose company you enjoy—and the two of you have a ton of fun together.
When you're an adult in the workplace, however, striving to get a job done in an office where anyone might turn out to be a complete weirdo or jerk, social interaction feels more like a trap. When is it appropriate to start joking around with a co-worker, or suggest a happy hour drink together? Do you really want to know about their personal life? Also, what's their name, again?
So we can totally understand why someone tried to break the ice with a little cross-cubicle note-swapping. Too bad it went down the way it did.
Welp, time to polish that résumé—there's no way you can ever go back now.