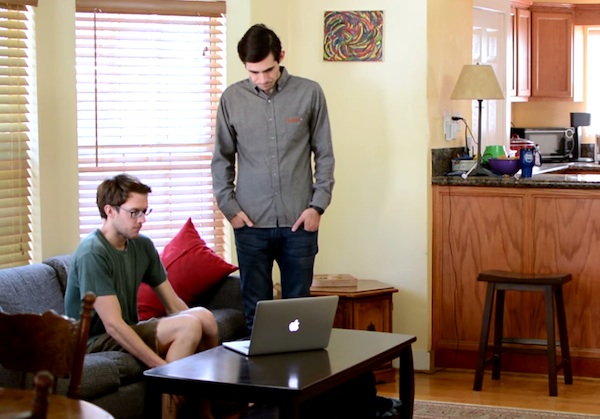 This is how we at Happy Place feel every day, folks.
Sharing a funny YouTube video with a friend is a big decision and not one to be undertaken lightly. After all, that friend (or coworker or spouse) is going to base their entire opinion of you and your sense of humor on whether or not they also enjoyed the three minutes of kittens falling down stairs. That's the message of this 100% accurate video from Jeff Loveness, Kyle Helf, and Anais Fairweather.
Luckily for you, you can share this particular YouTube video by saying, "Hey, look at this video Happy Place posted. They think it's funny. What do you think?" 
If your friend hates it, we're happy to take one for the team. 
(by Shira Rachel Danan)