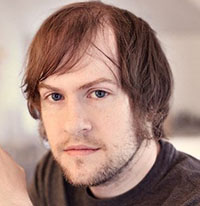 Filed by Brian Boone

|

May 28, 2015 @ 2:07pm
After 15 years of cleverly skirting Pennsylvania's law of not recognizing domestic partnerships, 76-year-old Bill Novak and 74-year-old Norman MacArthur got married last weekend.

Best. Dad. Ever. (Via Thinkstock)
Novak and MacArthur have been a couple for more than 50 years, back when it was basically illegal to be gay and same-sex marriage certainly wasn't a thing. In 1994 they registered as domestic partners while living in New York City. In 2000, they moved to Erwinna, a town in Pennsylvania, a state where domestic partnerships were not recognized legally. By that time they were in their late 50s and planning wills and estates. Their lawyer found a legal loophole to make sure that Novak and MacArthur would be protected financially in the event of death: Novak "adopted" MacArthur.