Love finds a way.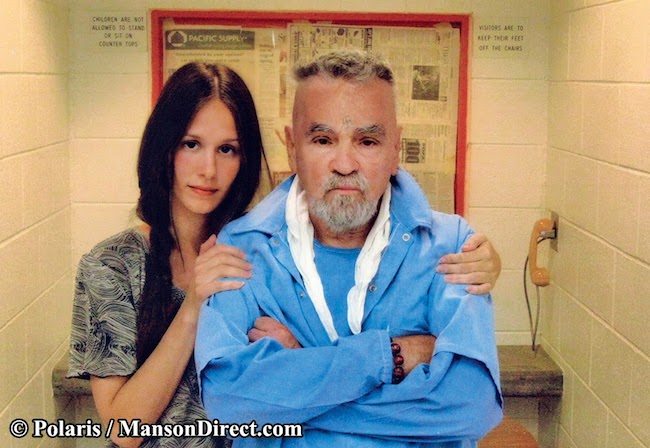 "Now hold that pose forever, honey." (via MansonDirect)
Good news for the Manson Family and Manson friends the world over: just weeks after it was reported that Charles Manson's wedding to 27-year-old Afton Elaine Burton was called off, Burton told Inside Edition that it's back on in a big way.
You may recall that Manson canceled the wedding because of rumors that Burton wanted to preserve his body behind glass after he dies and charge viewers admission. Burton didn't comment on those allegations in this interview, but if the nuptials are back on, it must have been resolved. Either she convinced Manson that it's not her plan, or she convinced him to go along with it.
Oh, to be a fly on the wall of that conversation. Actually, scratch that. I don't want to be in the same room as Charles Manson. Even as a fly.