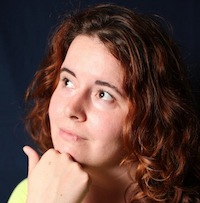 Filed by Aimee Lutkin

|

Jun 17, 2015 @ 9:15am
The Intergenerational Learning Center is a preschool that runs out of a senior care center.
The trailer above is for a documentary called Present Perfect, which follows this experiment in education. 5 days a week these preschoolers are brought together with senior citizens at Provident Mount St. Vincent. Together they tell stories, play games, make art and clown around.

Not just on Halloween. (screenshot via Present Perfect)
The filmmaker, Evan Briggs, is an adjunct professor at the nearby Seattle University. She told ABC News about the project and the incredible transformative power of bringing the very old and the very young together: