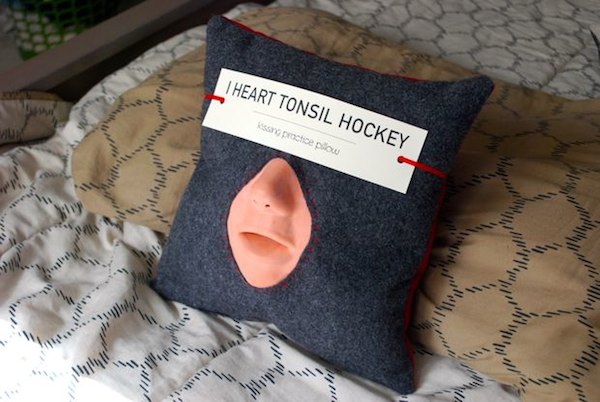 Not great for practicing eye contact.
Remember when you were in middle school, and you needed someone to practice kissing on, so you used your pillow or best friend who later came out? Well, now there's a pillow that makes it much easier and infinitely more creepy to practice your smooching skills—assuming the guy you eventually make out with has shallow rubber lips and no tongue (and we've all been there, right?).
The pillows were created by DIY-queen emilygraceking, after she stumbled upon a suitcase of rubber CPR dummy mouths. She posted the instructions on Instructables, so you can make your own kissing pillow tonight. Which is great, since the only way you'd feel more pathetic about not having plans for Valentine's Day is if you spent the evening do-it-yourselfing something to make out with.