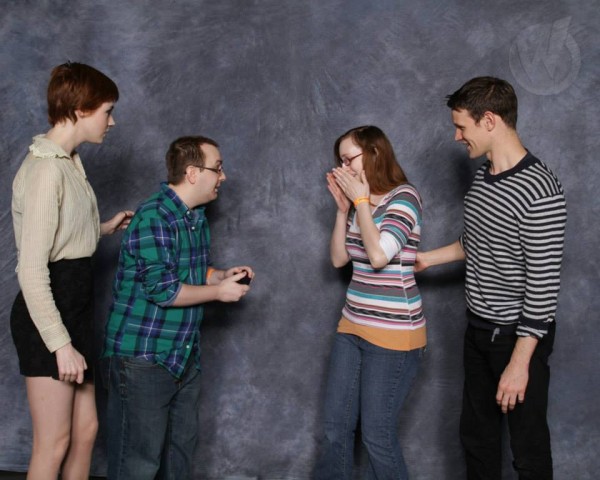 The cutest nerds of all time and space. (via KarenGillan.org)
So you think you're a big Doctor Who fan? I'm guessing you have nothing on this couple, who got engaged at the Louisville Comic Con a few weeks ago. The dude waited until he and his girlfriend were standing in between Matt Smith and Karen Gillan before popping the big question.
Actually, that might not even be his girlfriend. It might just be the girl behind him in line for photos, who was so moved by the sight of Amy and the Doctor standing side-by-side that she would have accepted a proposal from a dalek.