Ever get so turned on that you just want to push your brand-new laptop off your desk and do it?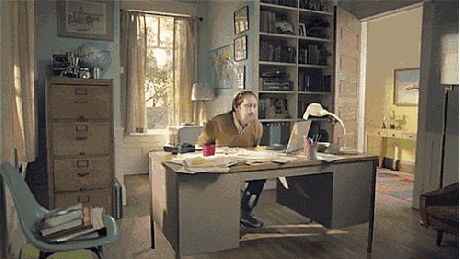 Me neither! But in Hollywood, you can't have an orgasm unless you're willing to shove months worth of organized files on the floor. You certainly can't pause to consider something like, Wait, I think my Social Security card's in that pile, because if you're too OCD to say "screw it!", you don't deserve to get screwed.
Here are the top 5 movies that showed us passionate sex is way hotter than an organized desk:
Mr. and Mrs. Smith
In this epic sex scene, Brad and Angelina get so hot and bothered they destroy everything around them. Paintings, mirrors, and Brad's entire marriage! They weren't letting anything get in their way—not even the space between their names.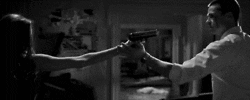 This might be the moment where "Brangelina" was born. But as Jennifer Aniston, Axl Rose, and this wedding cake could have told them, nothing lasts forever.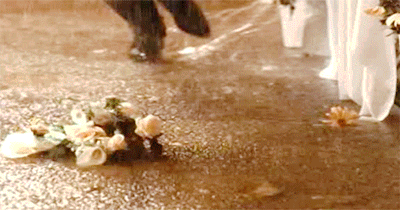 St. Elmo's Fire
Before playing the high school prom date of Molly Ringwald's dreams, Andrew McCarthy played the recent college graduate, Kevin, hopelessly in love with Leslie (Ally Sheedy) who was already in a relationship with Alec (Judd Nelson). Andrew's feeling pretty bitter about love: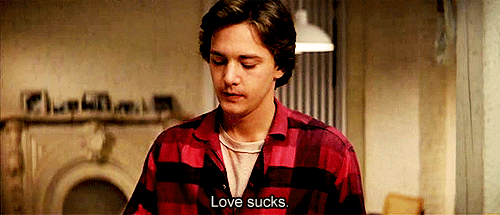 But all of that changes when he professes his love to her. The two ravish each other ... as well as all the beer bottles and magazines on the table next to them.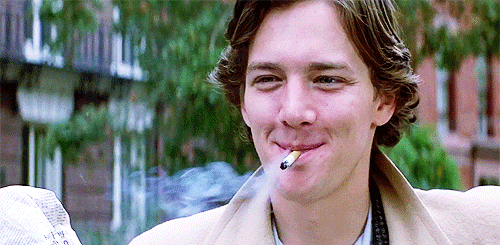 Jungle Fever
Being an architect is a tedious job. Those designs don't come easy! But that didn't stop Flipper Purify (Wesley Snipes) from throwing his coworker, Angie Tucci (Annabella Sciorra) on the desk in an act of extramarital lust, with a passionate look of I can redo those designs later. Unfortunately for him, he couldn't redo his marriage.
Postman Always Rings Twice
Why have sex standing over the kitchen counter when you could have it lying on the kitchen table? In one of the hottest sex scenes of all time, Jessica Lange sweeps bread and flower off the table with a sexy look of Who cares if this attracts mice? But for a young Jack Nicholson, wouldn't we all do that?
Disclosure
No one exuded sex in the '90s quite like Demi Moore. Early in this erotic thriller her character, Meredith Johnson, calls the married Tom Sanders (Michael Douglas) into her office to seduce him.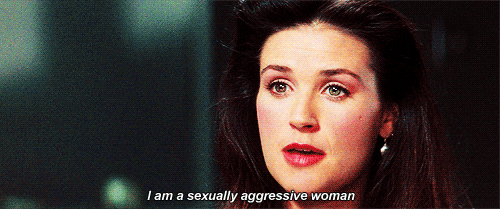 Tom stops her before actual intercourse takes place, but the damage had already been done – he had already knocked everything onto the floor.