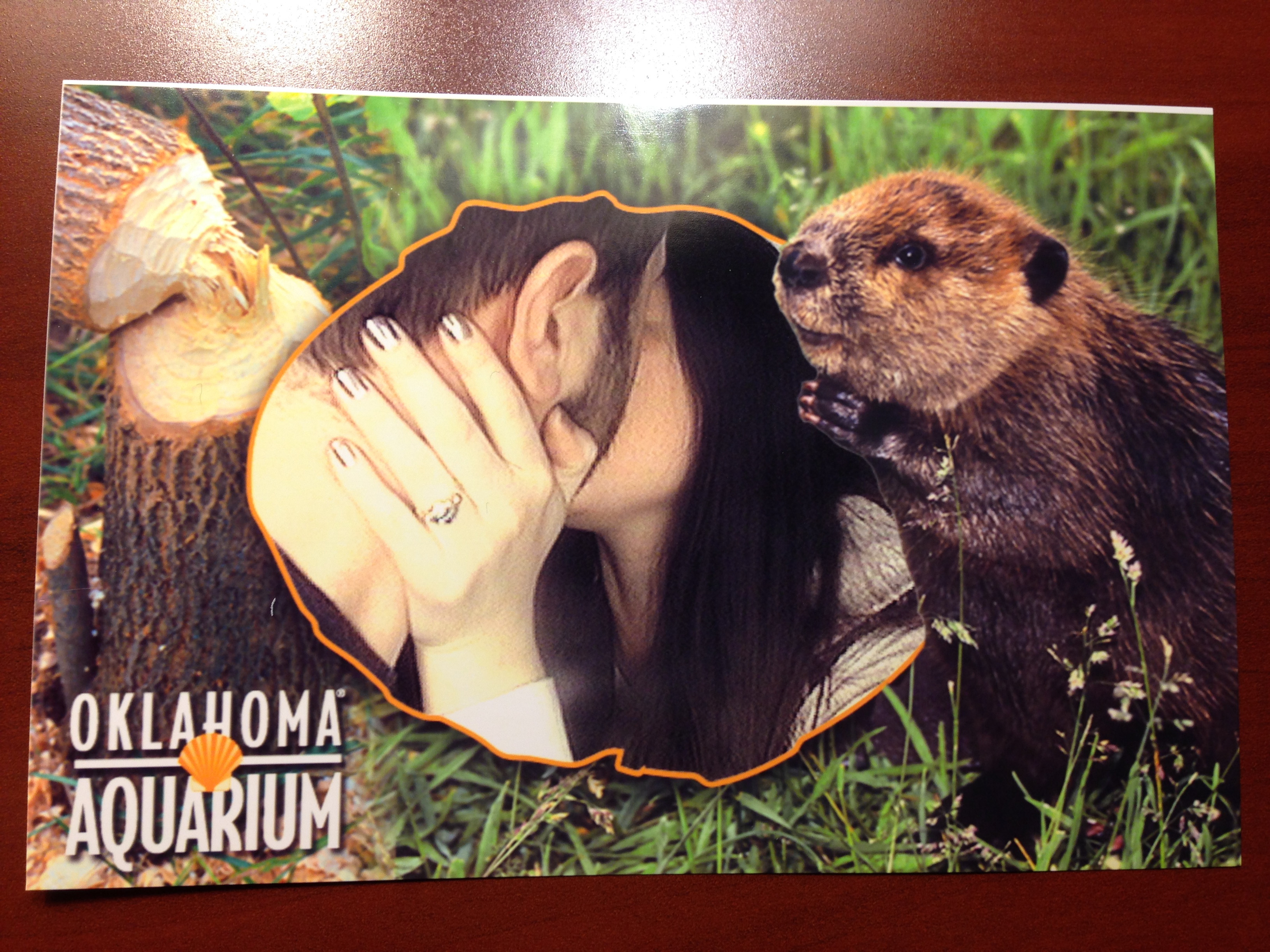 Just the three of us...forever.
Chelsea Toston claims if she'd known her boyfriend was about to propose, she would have picked a different background in the photo booth at the Oklahoma Aquarium. But I doubt any background could more perfectly symbolize the union between a man and a woman than a beaver and some wood. (To answer your question, no, I don't apologize for that joke.)
In any case, a man who proposes at the aquarium is a keeper, so congratulations to you both!
(by Shira Rachel Danan)