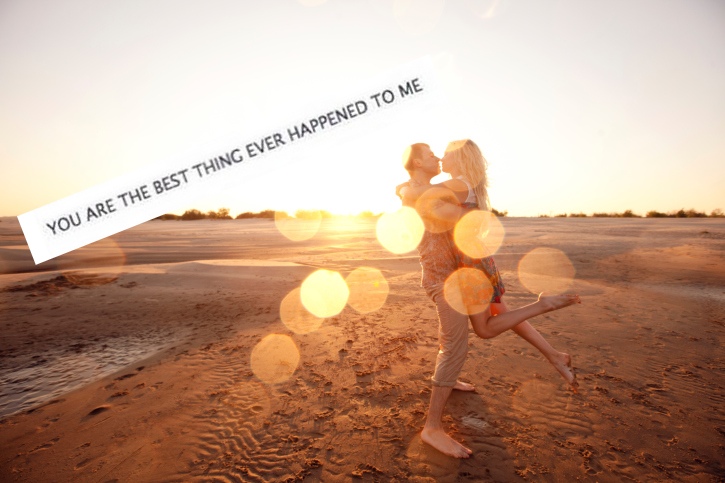 As we enjoy graduation season, let's take a moment to enjoy this little bit of Facebook yuck, shared by the legal website Above The Law.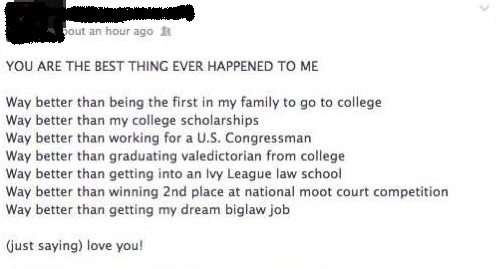 And you are the worst thing that's ever happened to social networking. (Via)
The woman who posted this shameless brag disguised as a PDA is reportedly a student at University of Pennsylvania law school, and she's clearly consumed with the kind of selfless, passionate love that makes you only bother to share a few lines of your resume instead of uploading the whole thing as a PDF.