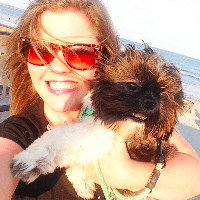 Filed by Missy Baker

|

Oct 20, 2015 @ 6:15pm
In honor of their 60th wedding anniversary, two adorable grandparents lovingly recreated Carl and Ellie's theme from the movie Up with a touching and beautiful duet on the piano. Unlike the famously devastating Pixar opening, this Youtube video doesn't rip out your heart and stomp on it. Everyone here lives forever, and there's even a cute puppy. You will definitely still cry though, unless you're dead inside. If you are, why did you even click on this article? It's really not your style.