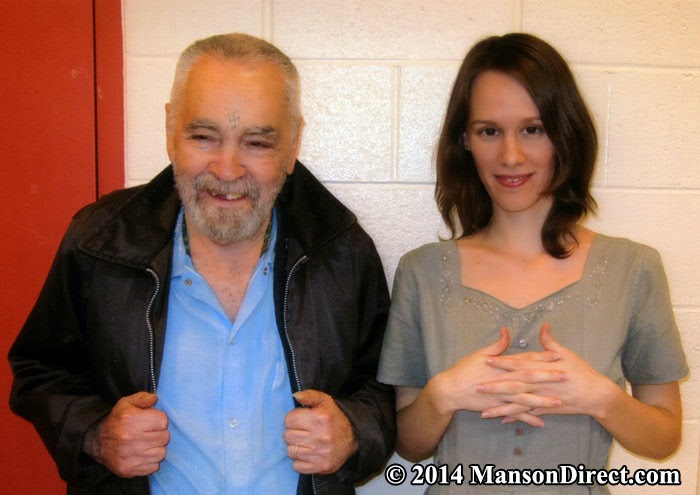 She'll wear white. He'll wear a swastika face tattoo. (via MansonDirect.com)
Love conquers all, apparently.
The State of California has issued a marriage license to former cult leader and convicted mass murderer Charles Manson, 80, and his bride-to-be, 26-year-old Afton Elaine Burton. Under state law, Burton, who goes by Star—quirky alert!—now has 90 days to marry the convicted killer.
"Cradle robber" is probably the nicest thing you could call Charles Manson. In 1969, Manson lead a cult called the Manson Family in the murders of seven people, including pregnant actress Sharon Tate, in hopes of starting a race war. He is serving a life sentence without parole, so he should be prepared for married life (hey-o!).