Are you someone whose day can be ruined by witnessing clumsy spelling all over the world's largest social network? Then this delightful list will let you live vicariously through the venom of others who aren't afraid to publicly challenge and humiliate sloppy wordsmiths. NOTE: If you see any improper spelling in this paragraph, please respond obnoxiously.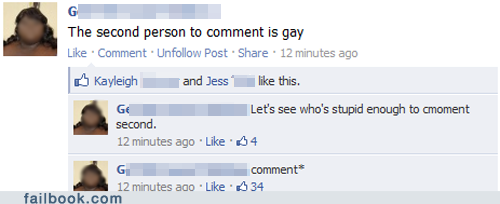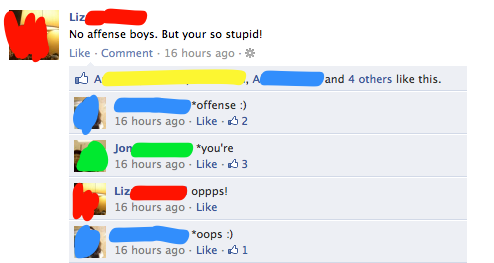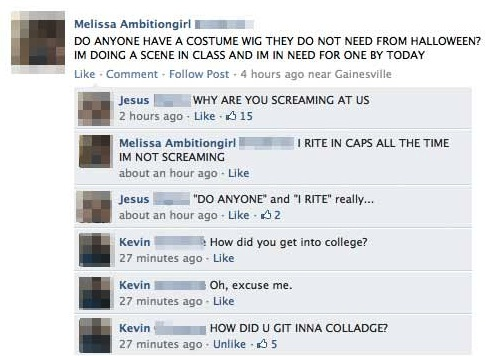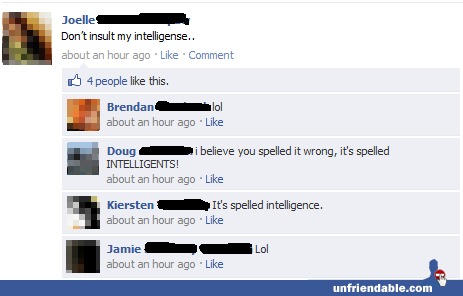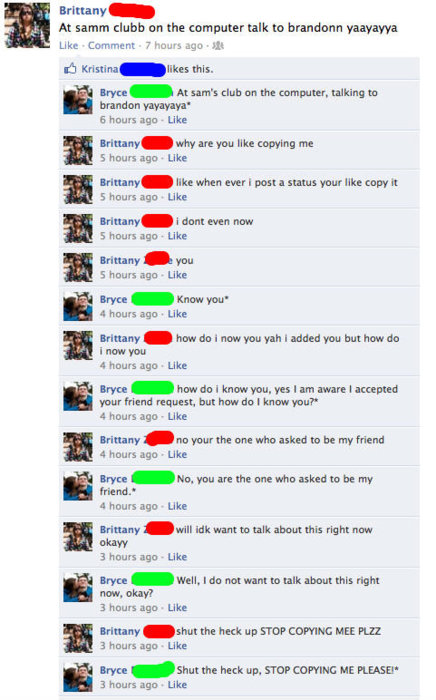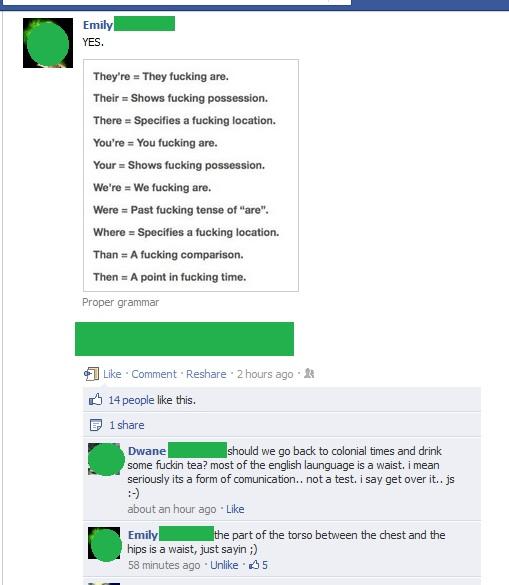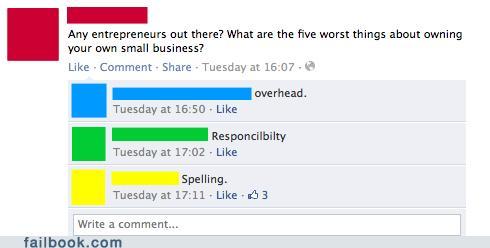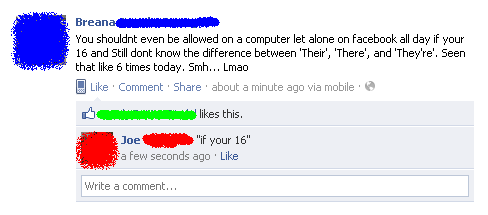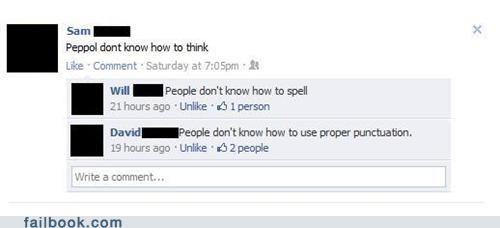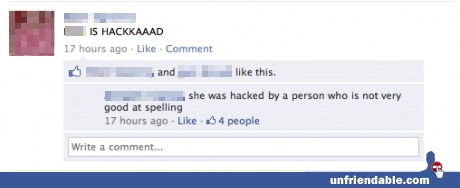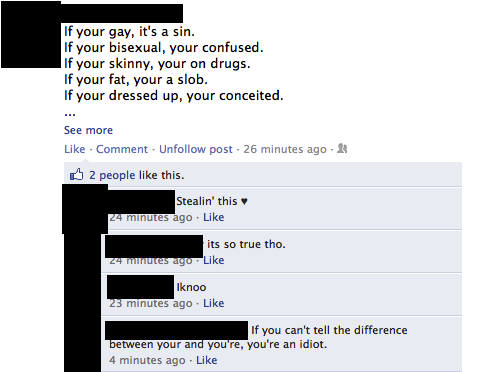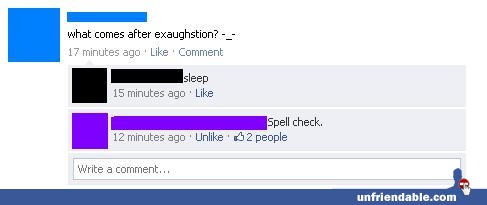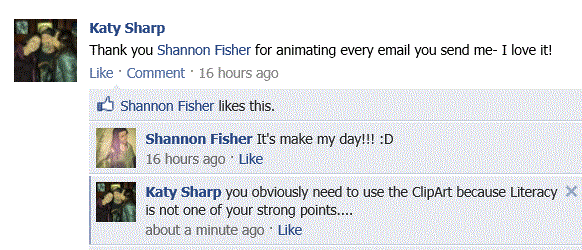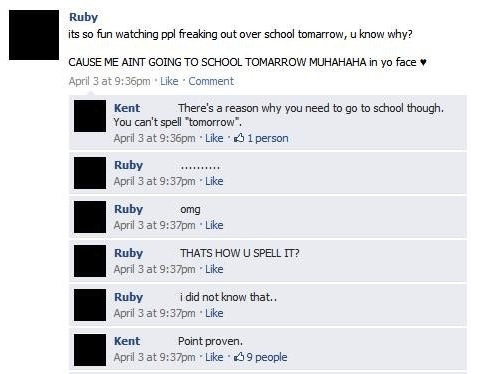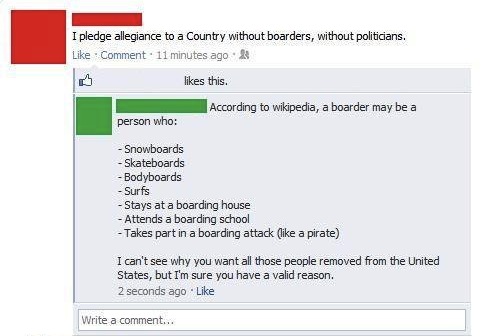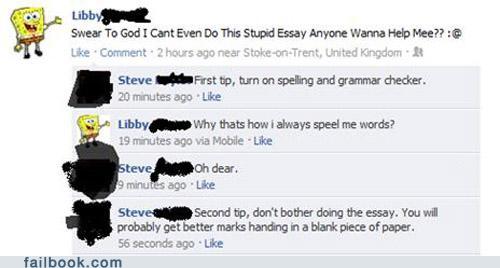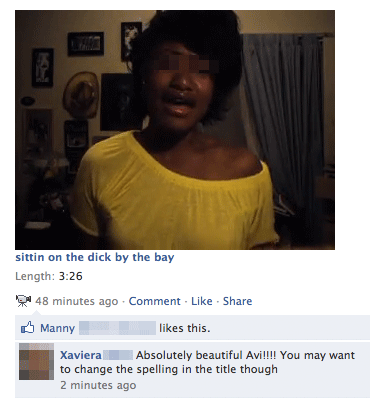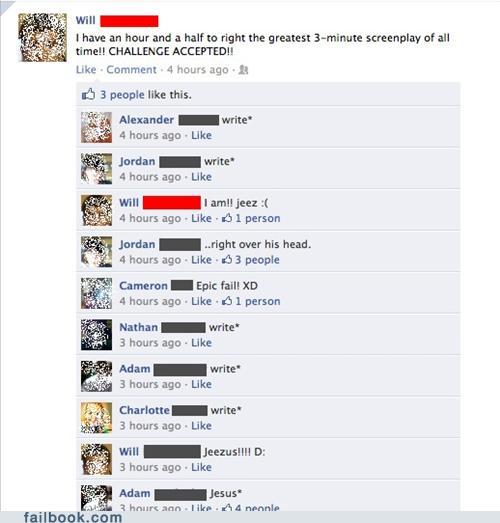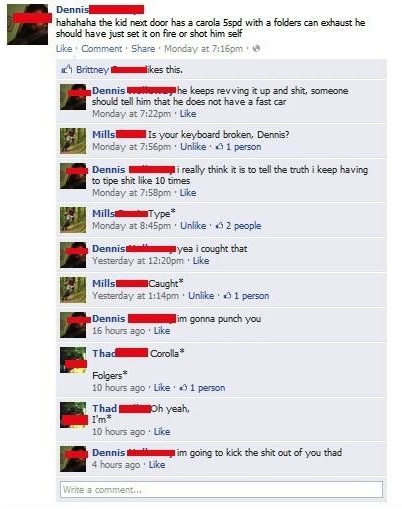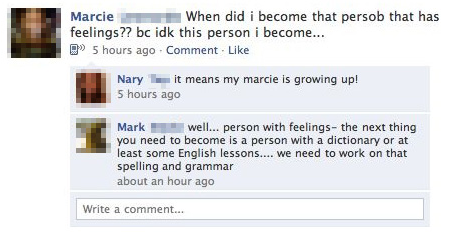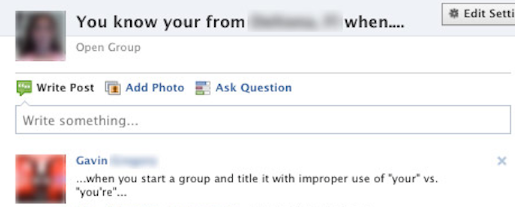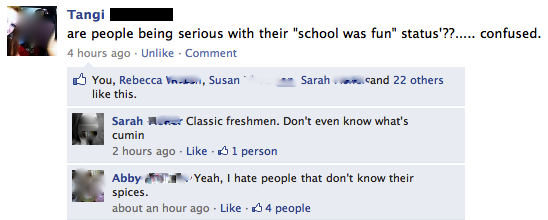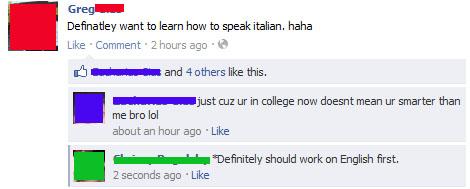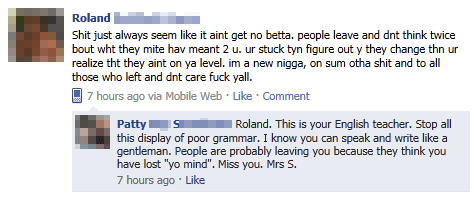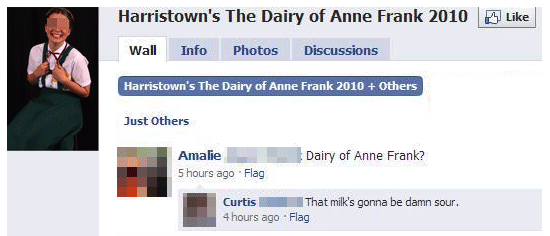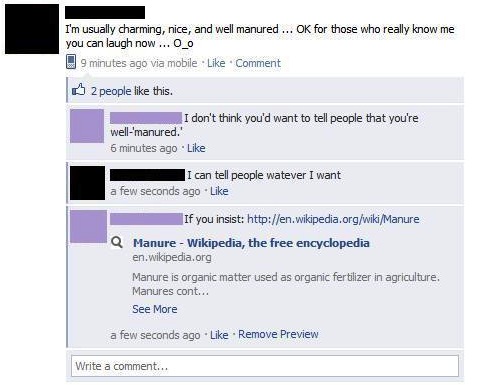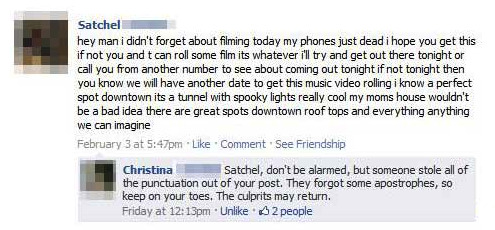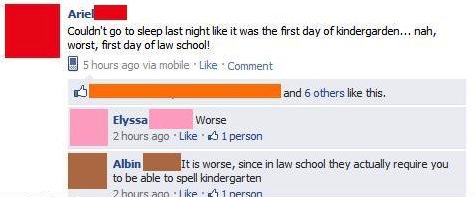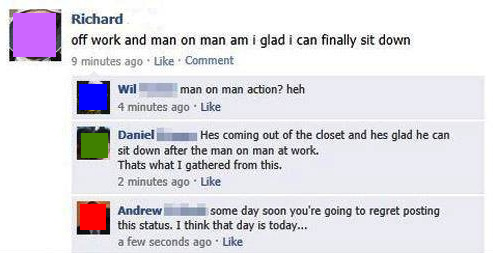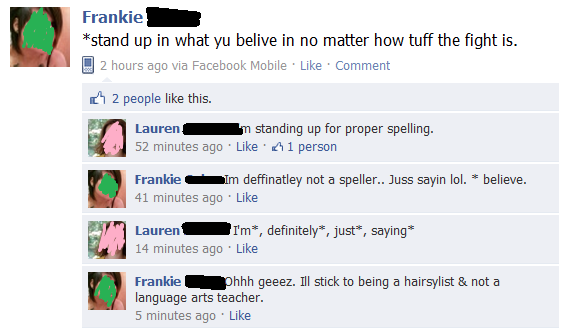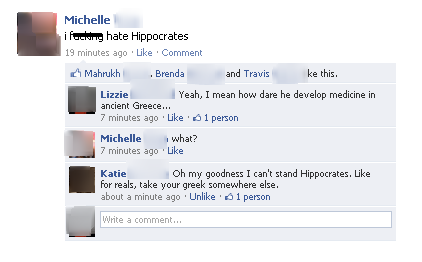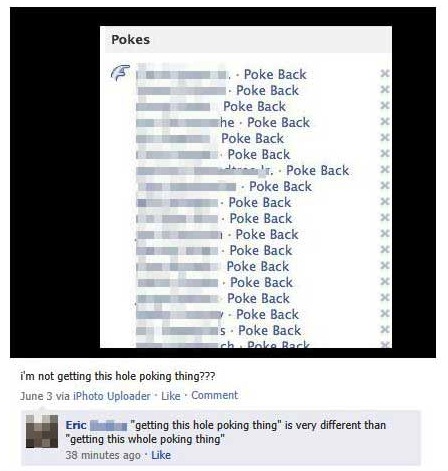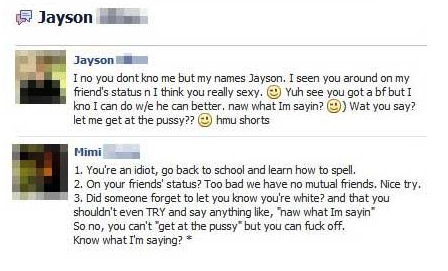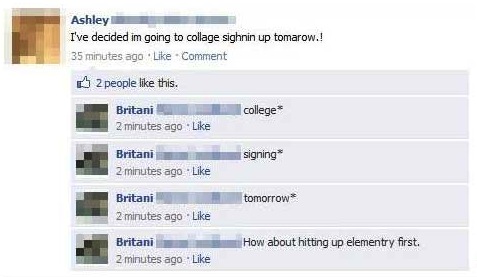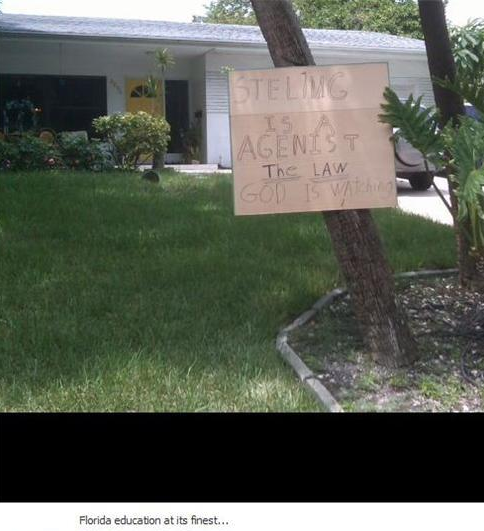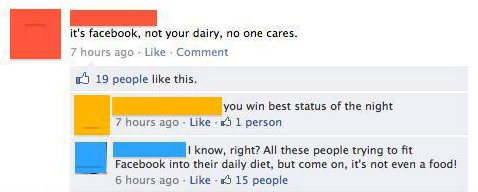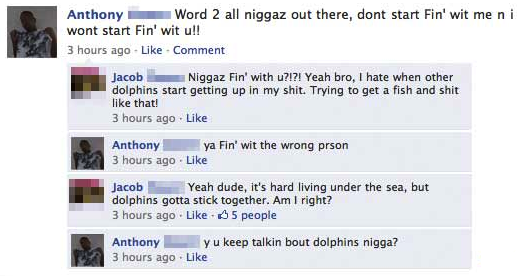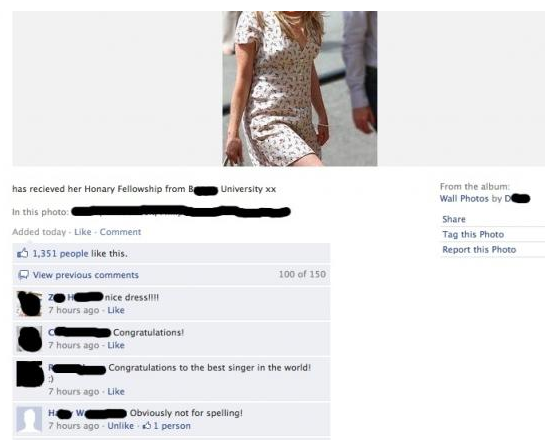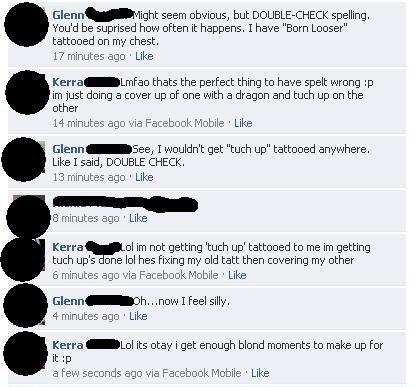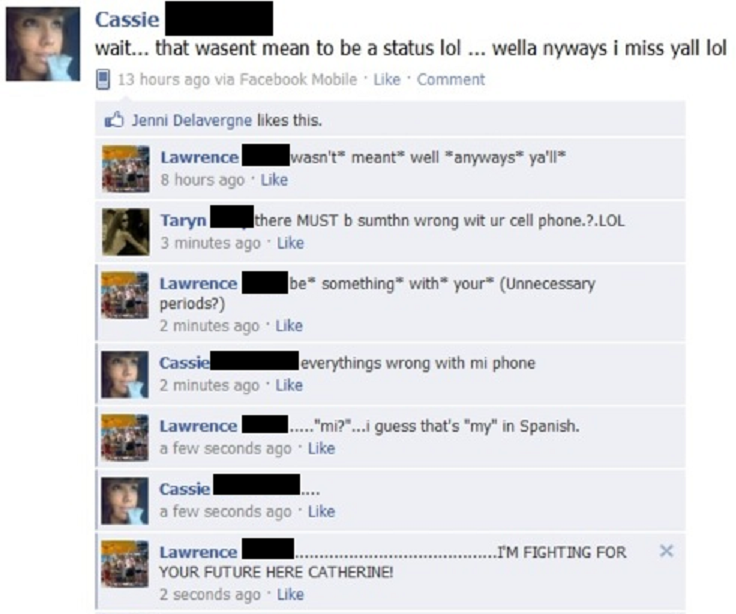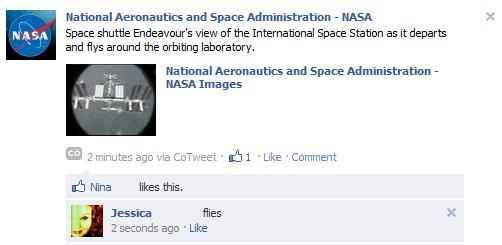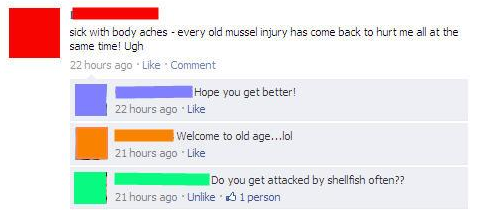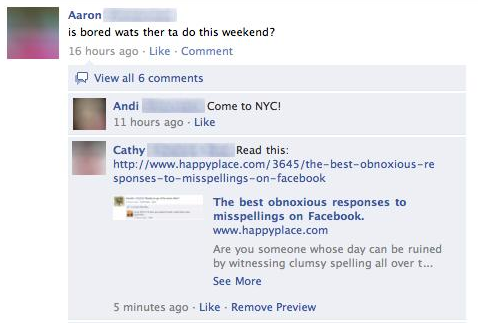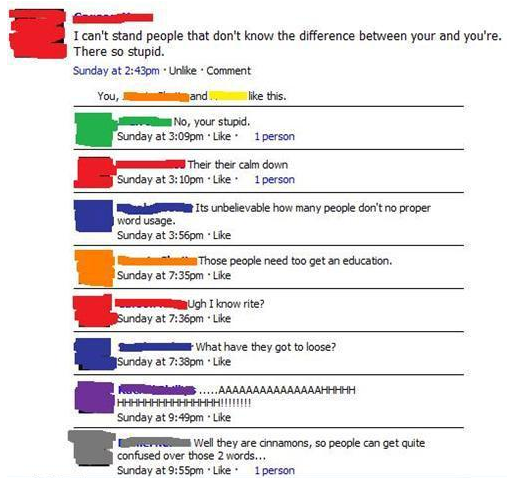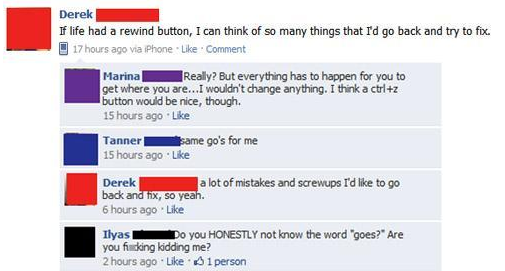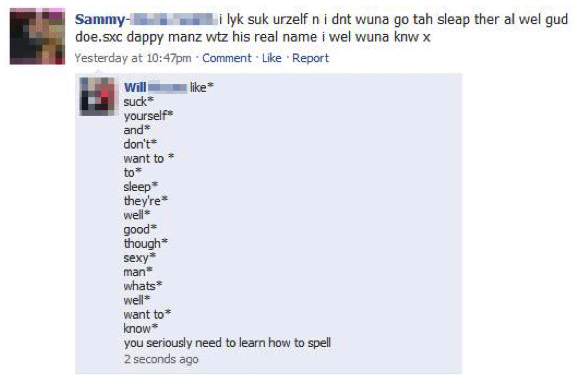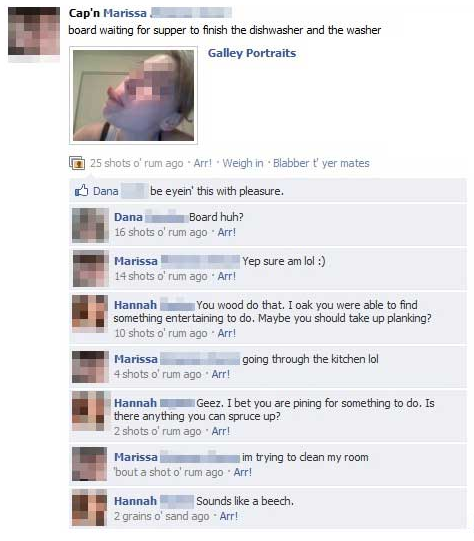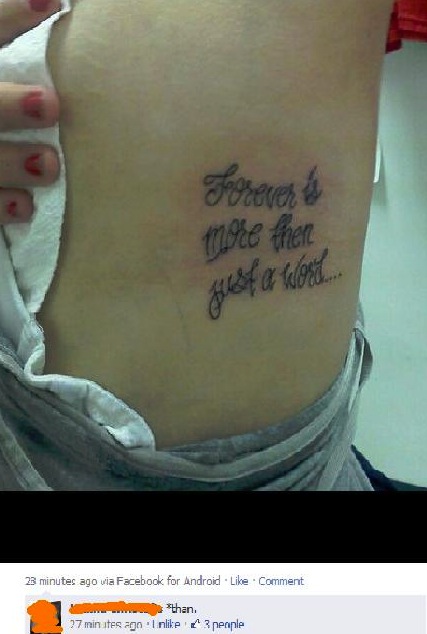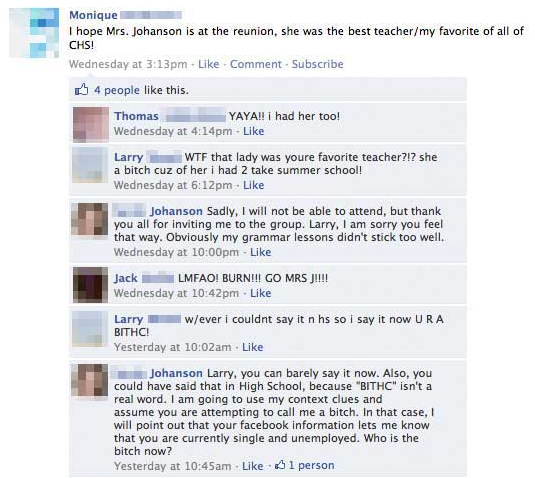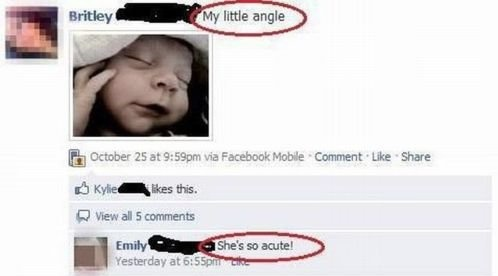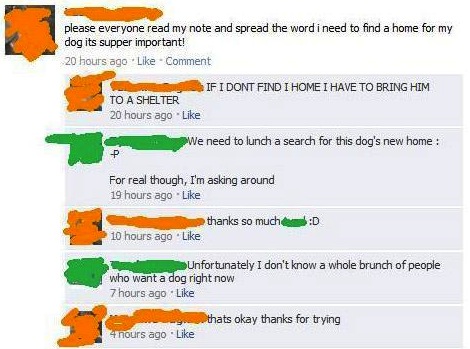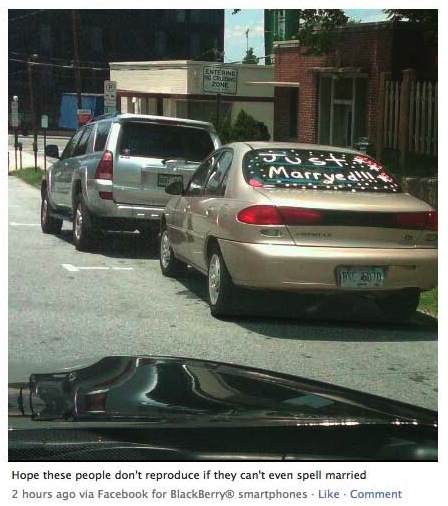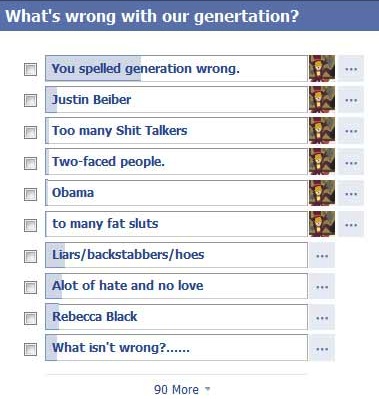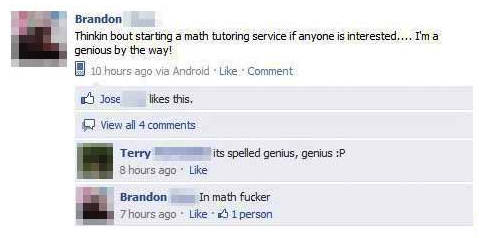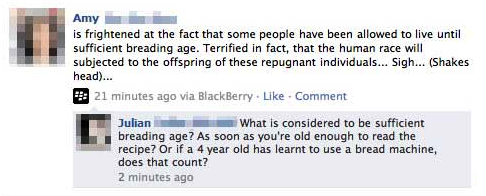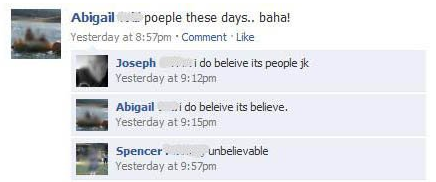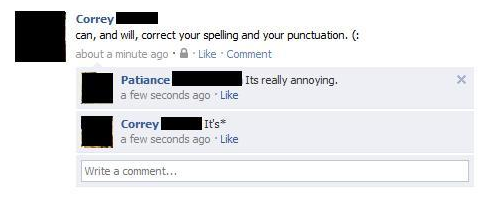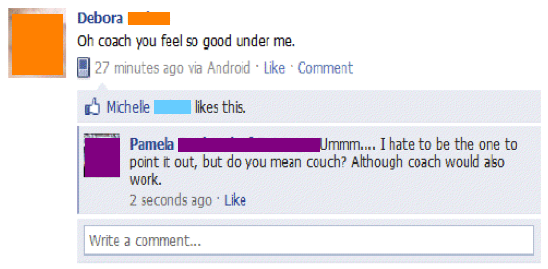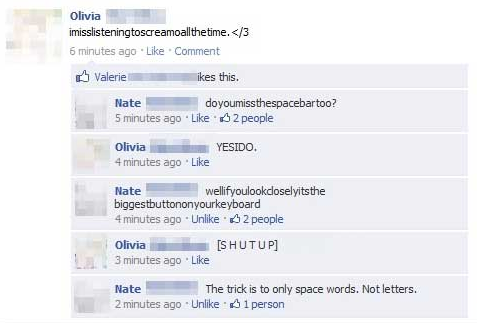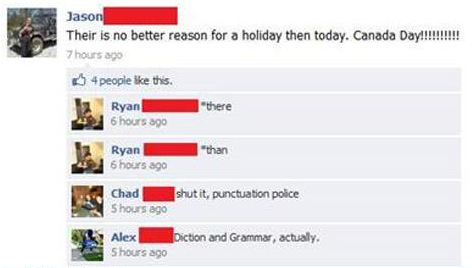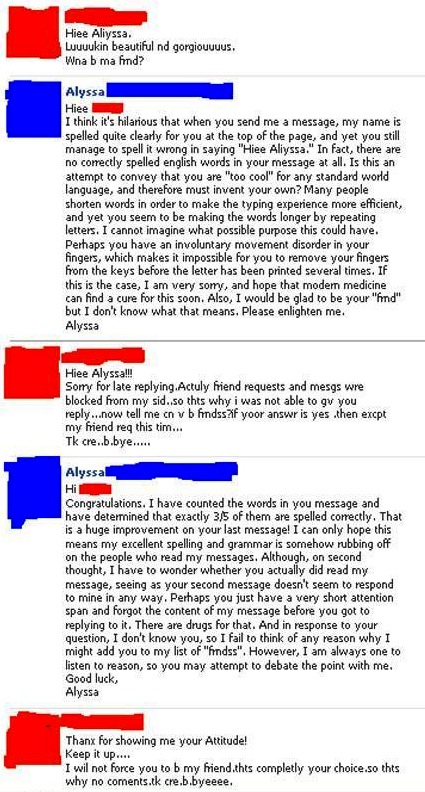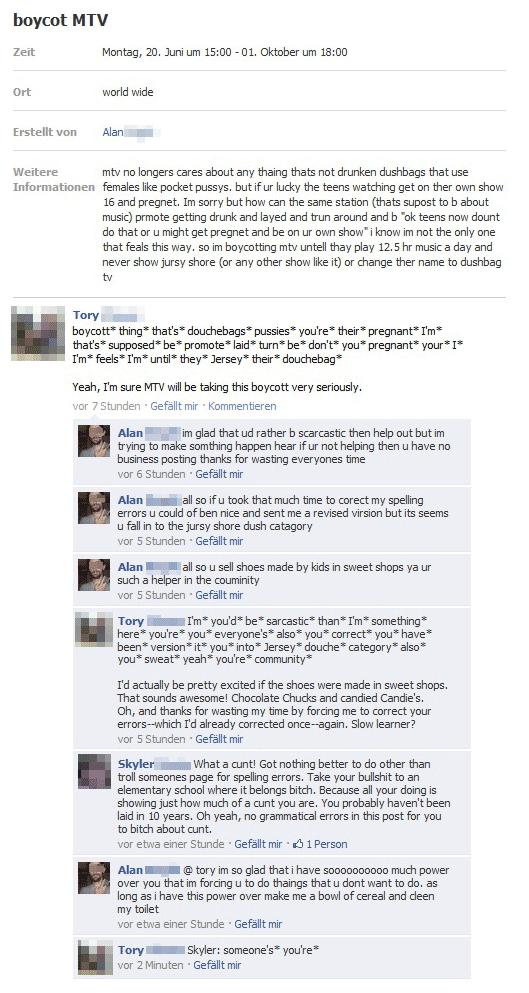 BONUS: 10 wonderful new interactive assaults on the English language, featuring vocab lessons for math majors, tragically humorous quotations, and why you should never seek comfort on Facebook.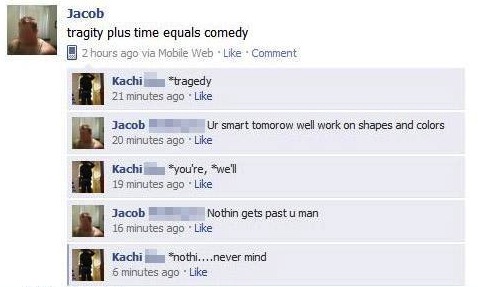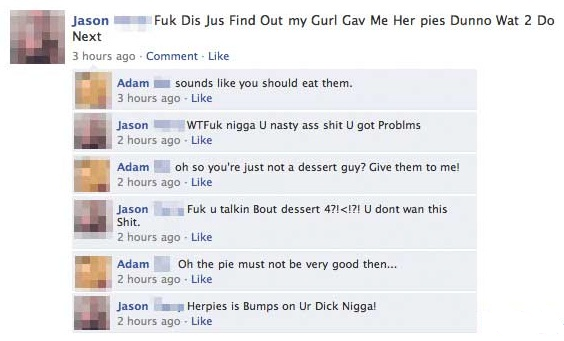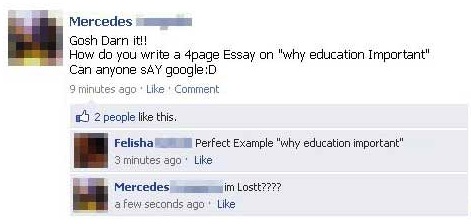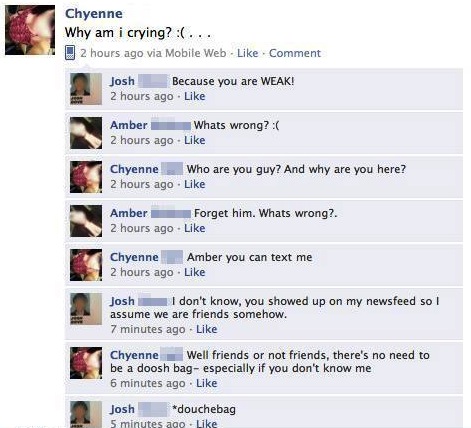 BONUS: 12 new delightful examples of interactive idiocy — from accidental racism to poorly spelled suicide notes.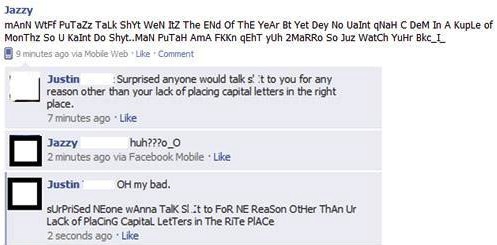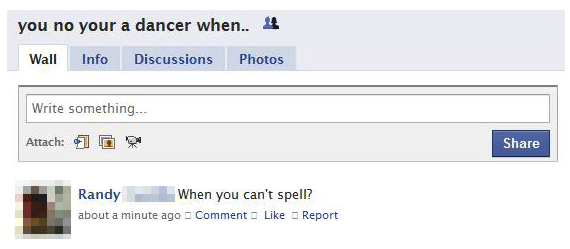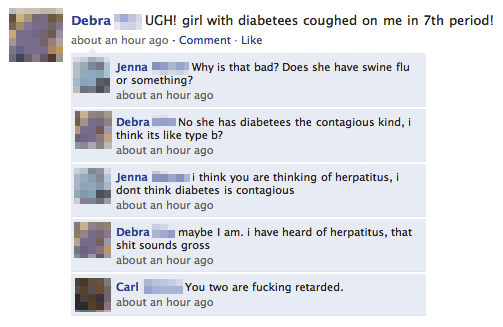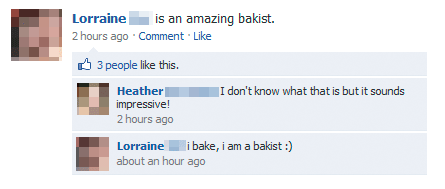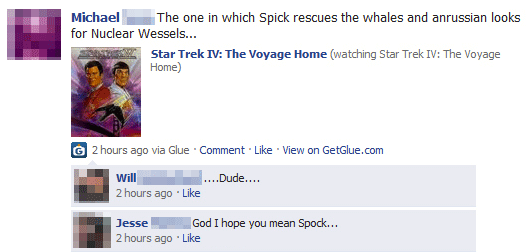 BONUS: 10 new mishaps and associated mockeries — from accidentally coming out of the closet to permanently memorializing someone's passing on the wrong day. NOTE: Some of these aren't so much "spelling" mistakes as grammar errors and other slip-ups. But please feel free to still point that out or complain about it in comments.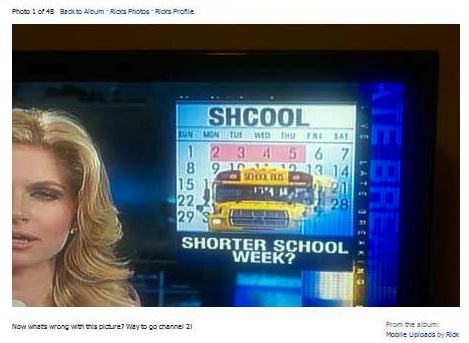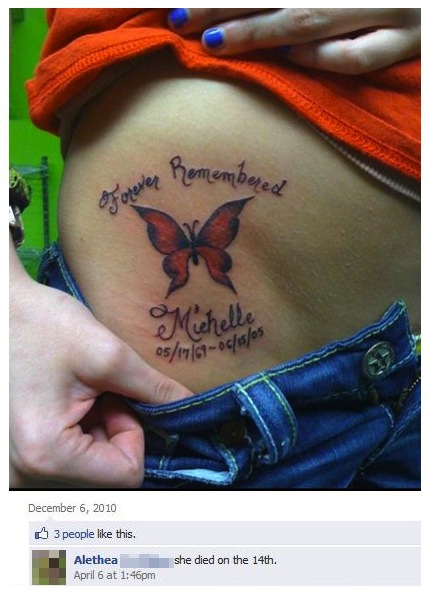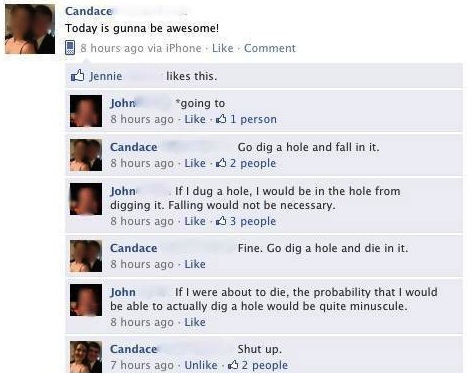 BONUS: From broken hearts to broken tattoo logic, enjoy these 8 new additions to the world of surly human spellcheck.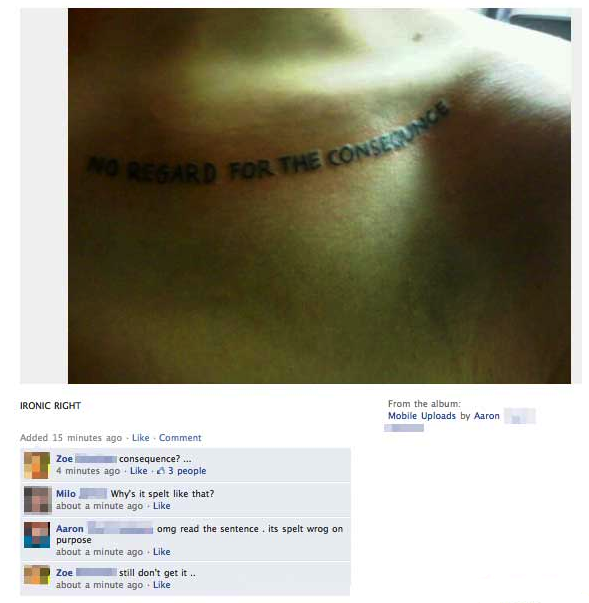 BONUS: 5 new delightfully horrid displays of letters, words, and awards for letters and words.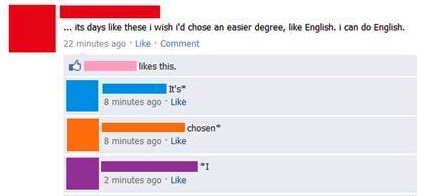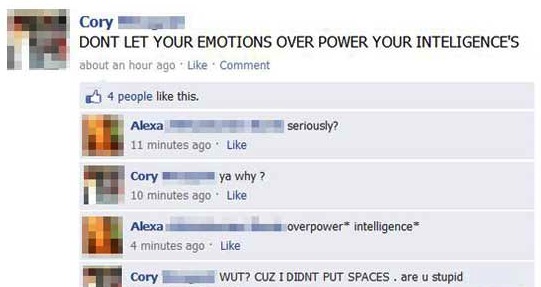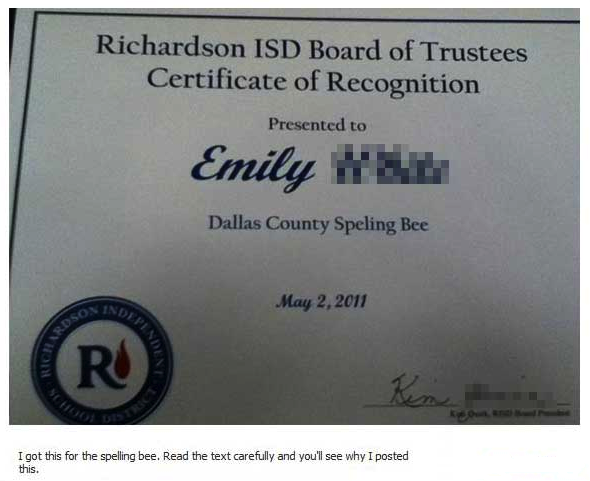 BONUS: 5 new additions include sex with mothers, grandfathers, and churchgoers.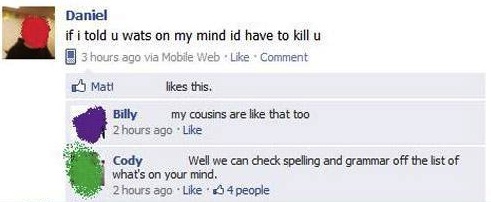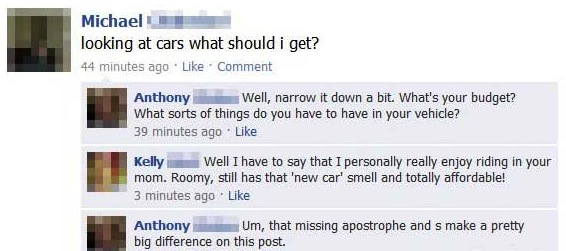 BONUS: Seven special new ways to constructively humiliate someone on Facebook.






BONUS: Rock and roll all night with the wrong person.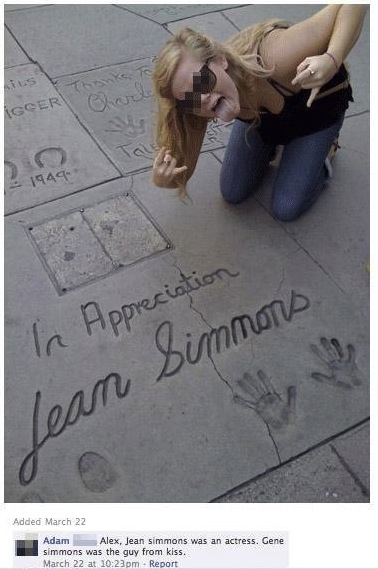 BONUS: Four new gems including a failed teacher, a liar, and a "no"-nothing.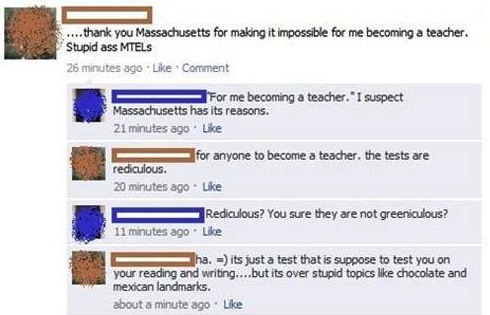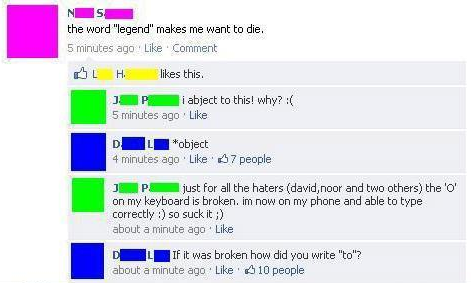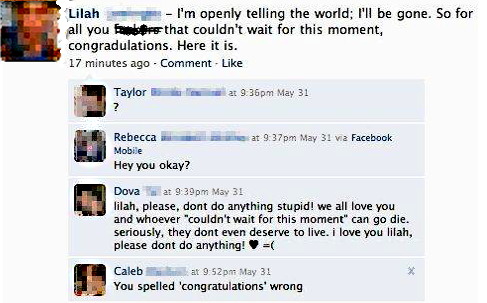 BONUS: Woman inadvertently confesses to bestiality.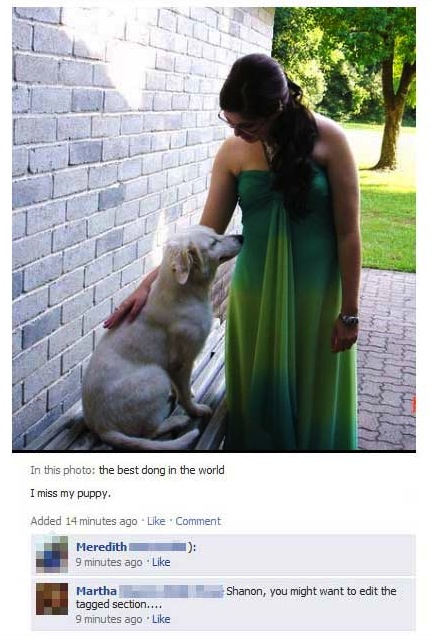 BONUS: Two new additions feature a confusing movie recommendation and death-defying spelling.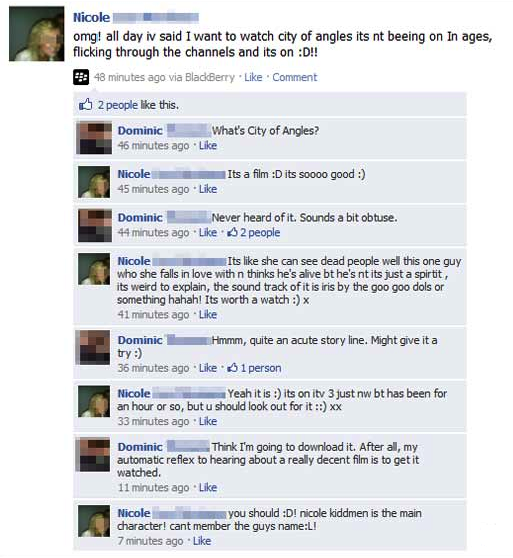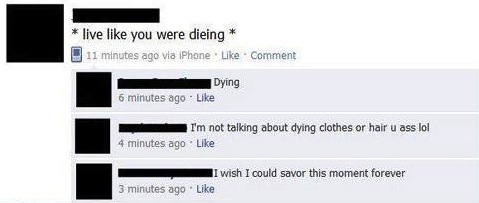 (Posted on 4/6/11)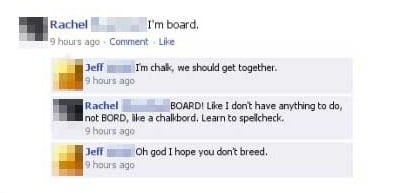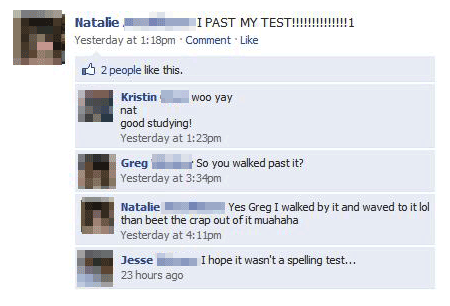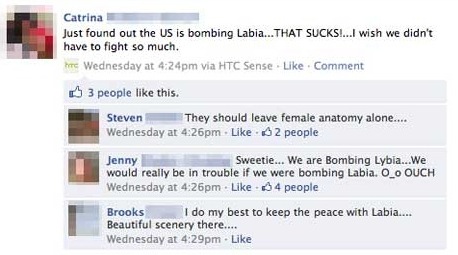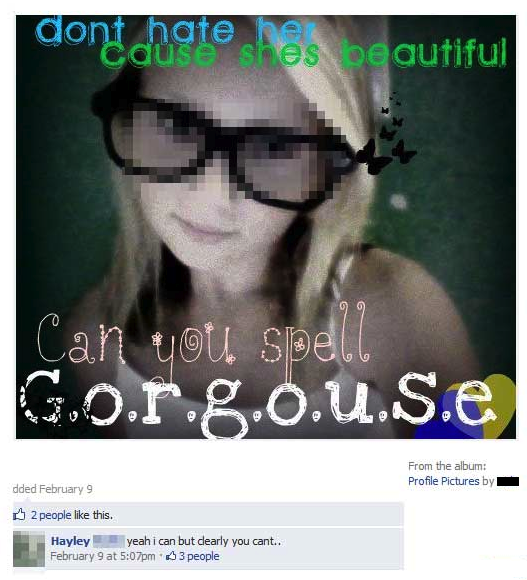 (NOTE: This self-edit wasn't so much "obnoxious" as "utterly brilliant.")
[ Via Lamebook, Failbook, David K, Aubrey, Dani, Redditor Asytra, CollegeHumor, Pam R., Correy B., Molly S., Yasrsly, Redditor majikmixx, Redditor LOLinternetLOL, Redditor jessicadives, RM Kelly, Allie S., Glenn G., Cathy R., Hello Internet, Dara N., Lauren J., Young Egotist, Rachel N., Lizzie F., David G., Dude McGuy, Alissa M., Image Shack, Chrissy RR, Four 4ths