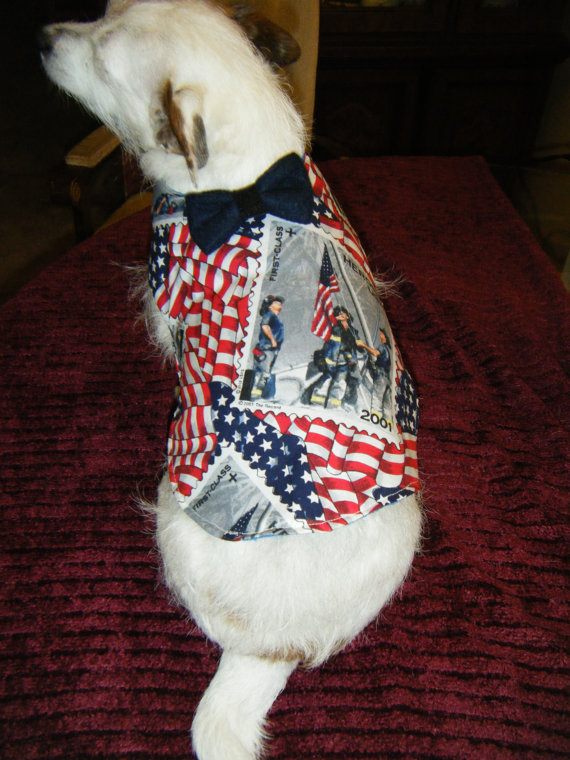 This being the tenth anniversary of the September 11th attacks, the commemorative 9/11 merchandise industry is having a very good year. Some kids might be too young to remember a time when 9/11 merch was limited to Ground Zero hats and fake coins you had to buy from the TV. Today you can search online and find a veritable 9/11 department store satisfying all of your Crap-With-9/11-Printed-On-It needs. Here are some of our favorite items to help you honor the anniversary by letting people know you bought something.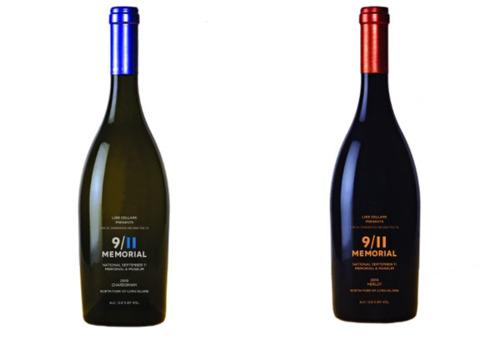 Who's that really classy 9/11 rememberer? Which one? The one drinking 9/11 Memorial Merlot and/or Chardonnay, duh!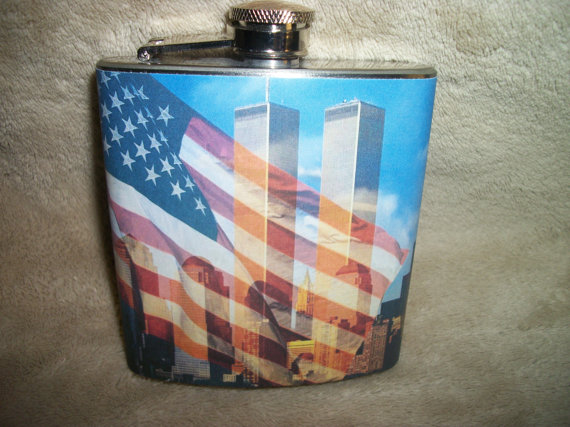 Drink until you forget what you're supposed to never forget with the 9/11 flask.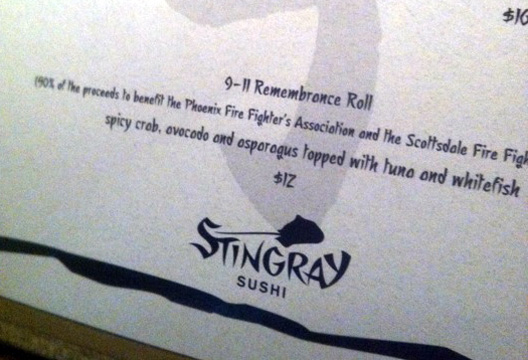 We're guessing the asparagus is the Twin Towers, Al Qaeda is spicy crab, and Rudy Giuliani is...whitefish? Screw it, order the Dragon Roll again.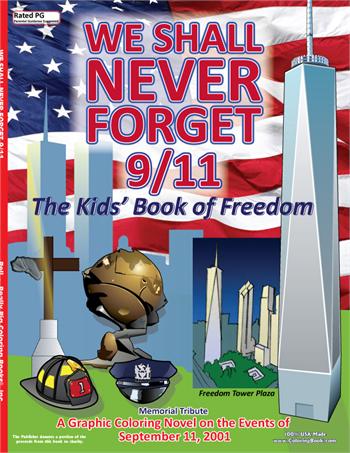 The 9/11 Coloring Book. It even has a page where you get to color in irony dying.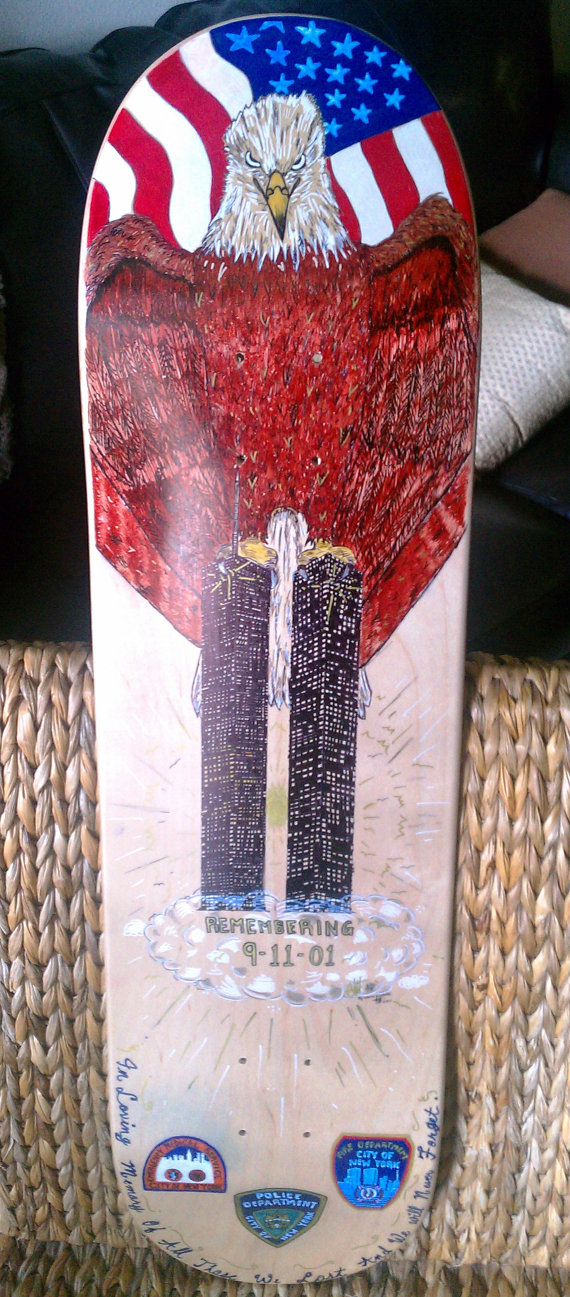 Take your memorial to the half-pipe with your brand new, bad-ass September 11th memorial skateboard deck.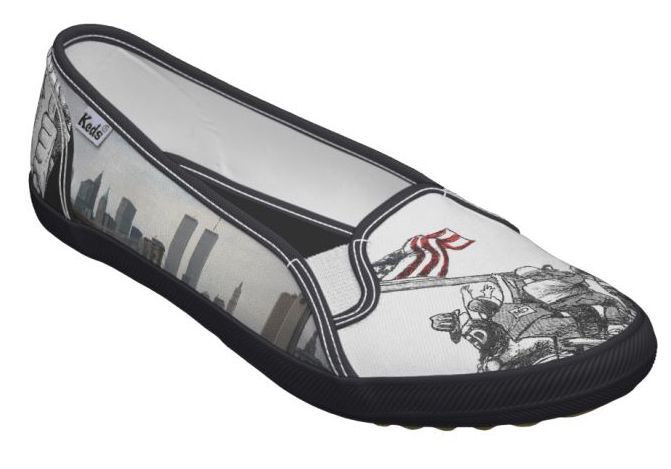 Because you hate it when you look down at your shoes and they don't remind you about 9/11, here are some 9/11 shoes.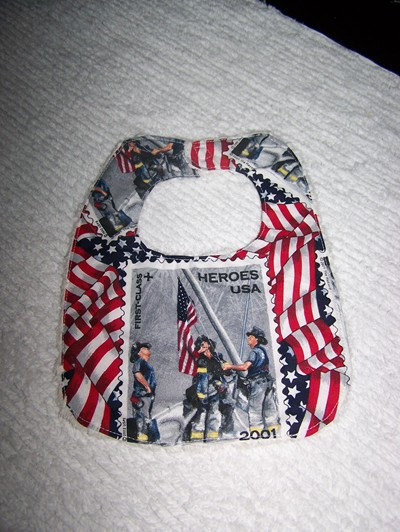 A 9/11 Baby Bib. Now every time you feed your baby, you can know what our nation's heroes would look like covered in drooled apple sauce.
[ Via Buzzfeed, The Daily What, Videogum, JayDeeCreations on Etsy, Quilpsgirl on Etsy, sososophie on Etsy, FlaskMobb on Etsy, Artfultreasures on Etsy, Ebay, HuffPost Comedy]